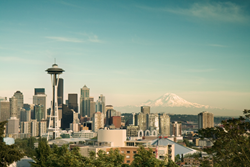 Seattle, WA (PRWEB) November 13, 2014
On The Go Moving, a company specializing in moving jobs of all types and sizes, is proud to announce that they are expanding their services to include all of the Seattle area. As this family-owned company has grown, they have been able to offer more and more moving services for clients in Seattle. Their moving staff is skilled in moving large residential homes, small residential homes, office spaces, commercial businesses, and senior moving services.
"Our staff is dependable, efficient, and careful with your belongings, and we're always very meticulous about our communication with our customers," says Jason Sexton, owner and founder of On The Go Moving. His moving staff are all carefully selected professional movers that adhere to his stringent guidelines on moving efficiency, proficiency, and careful planning.
To learn more about their moving services in Seattle, visit their website here: http://www.onthegomoving.co/seattle-wa-moving-services/
"A smooth move is a well-planned move," says On The Go Moving. This moving company strives to offer flexible moving packages, including labor only moving services, packing services, and basic moving services. For each type of moving service needed, their staff works closely with their client to establish a moving plan that will best fit their needs and their available hours.
One type of move that On The Go Moving specializes in for the Seattle area is the relocation of office spaces. The large amount of growing businesses in Seattle often warrants a need for an efficient and high quality, moving company to help a business relocate to a larger or better office space. On The Go Moving is able to provide this service for offices in and around Seattle with skill and efficiency to help keep downtime to a minimum and the business running smoothly.
About On The Go Moving:
On The Go Moving is a professional moving service committed to providing reliable, efficient, moving services for individuals, families, and businesses in the greater Seattle area. Their emphasis on their effective and careful moving strategies has resulted in great service for an extensive amount of satisfied clients. For more information about On The Go Moving's services, simply visit their website at http://www.onthegomoving.com or call them at 425.761.8500.