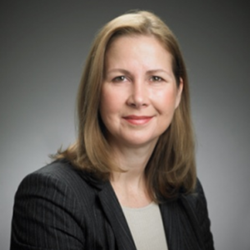 Vancouver, Canada (PRWEB) September 04, 2014
Results of the first large-scale deployment of Ondine Biomedical's MRSAid™ Nasal Photodisinfection System demonstrating reduction of surgical site infection rates have been published in the Journal of Hospital Infection (http://www.journalofhospitalinfection.com/article/S0195-6701(14)00224-2/abstract ). The system was deployed at The Vancouver General Hospital, the second largest hospital in Canada with 728 beds, 21 operating rooms, 40 outpatient clinics, 27,400 inpatient visits per year and 294,300 clinic visits per year. The Vancouver General Hospital infection prevention team received the 2013 International Consortium for Prevention & Infection Control (ICPIC) Innovation Award for this innovative, non-antibiotic approach to infection control.
The publication entitled "Nasal photodisinfection and chlorhexidine wipes decrease surgical site infections: a historical control study and propensity analysis" by E. Bryce, T. Wong. L. Forrester, B. Masri, D. Jeske, K. Barr, S. Errico and D. Roscoe determined that the use of Photodisinfection, a novel intranasal antimicrobial therapy, along with traditional chlorhexidine body washes generated a clinically and statistically significant reduction in post-operative surgical site infection rate, without the use of topical antibiotics. Moreover, the researchers observed that this new pre-operative decolonization protocol achieved excellent compliance and was easily integrated into the pre-operative routine.
Hospital acquired infections affect up to 5% of patients. Surgical site infections (SSI's) are one of the most threatening forms of hospital acquired infections. Patients that develop infections after surgery are five times more likely to be readmitted to a hospital and twice as likely to die. On average, SSI's require an extended hospital stay of 8 days in an acute care setting, and add hundreds of millions of dollars in additional costs to the Canadian healthcare system every year.
Current protocols involving chlorhexidine (CHG) body washes and topical intranasal antibiotics can reduce surgical site infections, but results are variable and patient compliance is sub-optimal due to the lengthy (5 – 7 day) treatment time required. In this universal decolonization study, 3068 elective cardiac, orthopaedic, spinal, vascular, thoracic and neurosurgical patients were treated with the novel combination of chlorhexidine wipes and MRSAid™ nasal decolonisation in a roughly 10 minute pre-operative procedure. Patient outcomes were monitored over the following one year period, with surveillance methodology remaining unchanged from previous years. Results were compared with those for a four-year historical control group of 12,387 patients as well as those for a concurrent control group of 206 untreated patients.
The findings of this study demonstrated a significant reduction of over 40% in the Surgical Site Infection (SSI) rate between treated patients and the historical control group [P=0.0004]. Overall compliance with the pre-operative decolonization therapy was 94%, representing a substantial improvement over antibiotic-based nasal decolonization protocols. The majority of infections avoided would have been deep/organ space infections presenting high risk to the patient.
The study concludes that the pre-operative combination of Photodisinfection based MRSAid™ Nasal Decolonization System and chlorhexidine wipes substantially reduced surgical site infection rates, achieved excellent compliance, and was easily integrated into the pre-operative routine. MRSAid™ nasal decolonization continues to be deployed at Vancouver General Hospital as part of its universal pre-operative decolonization protocol.
About Ondine Biomedical Inc.
Ondine Biomedical is the global leader in Photodisinfection based medical devices, developing non-antibiotic therapies for healthcare-associated infection (HAI) and other markets. Photodisinfection provides safe, broad-spectrum antimicrobial efficacy without encouraging the formation and spread of antibiotic resistance. The Company is based in Vancouver, British Columbia, Canada, with Research and Development laboratories in Bothell, Washington, USA. Please visit the Company's website at: http://www.ondinebio.com and http://www.ondineblog.com. For further information please contact us at Ondine Biomedical Inc.: info@ondinebio.com
About the MRSAid™ Photodisinfection System
The MRSAid™ Photodisinfection System is a rapid nasal decolonization procedure involving light activation of a topically applied photosensitizer. The MRSAid™ system enables targeted destruction of a broad spectrum of pathogens including fungus, bacteria and virus. The 4 minute procedure is painless and has been proven safe and effective. For more information on MRSAid™, please visit http://www.mrsaid.com.