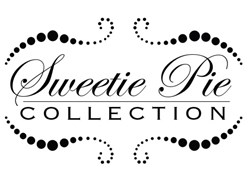 Georgetown, KY (PRWEB) September 24, 2013
One Devine Day has recently become an authorized Sweetie Pie Collection retailer. One Devine Day is a Bridal store in Georgetown, KY. Being an authorized Sweetie Pie Collection retailer means they have stock of Sweetie Pie Collection communion dresses, flower girl dresses, birthday dresses, christening gowns, and/or special occasion dresses hanging in their store. It also means they are able to order any Sweetie Pie Collection merchandise to fit their customers' needs. Sweetie Pie Collection now offers all of its dresses in plus sizes as well, so no matter the shape or size of the little girl, One Devine Day can get the perfect dress that any girl would love. Sweetie Pie Collection is one of the few children's wear designers that offers plus size communion dresses and plus size flower girl dresses for every style they carry.
One Devine Day is owned by Vern Devine, and is a one-stop-shop for everything bridal. Vern chose the location in Georgetown because it is centrally located in Kentucky; near Lexington, and close to both Cincinnati and Louisville. Her store offers everything from bridal, to prom, communion, flower girl, pageant, and event planning. There is even a full-time florist on the premises to help with fresh flowers for any occasion. They are affiliated with the local Grace Christian Church, and if you ever need help with anything, Shirley and Vern are experts in their field, and love what they do. They are more than capable to assist you in any way possible.
It was always Vern's dream to open a bridal shop, and after 30 years in education as a teacher and a principal, her dream came true in 2011 when she opened One Devine Day. It was her dream to help you on all of your special days, so when you're looking to buy a dress for any occasion in the Georgetown area, make sure to check out One Devine Day at 124 South Broadway in Georgetown, KY 40324. They can be reached by phone at (859) 421-7163 or (502) 603-0048 and by email at vern.devine(at)gmail(dot)com. You can also check out their website at http://www.OneDevineDay.com.