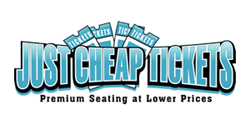 Sports fans will be pleased to acquire 2013 NFL tickets for upcoming games, both home and away.
Brookfield, WI (PRWEB) July 23, 2013
The English-Irish band comprised of five talented young men will entertain fans in a variety of locations in North America and elsewhere. The group has already concluded the European segment of the tour, with the last show in that particular leg having taken place on May 26. North American concert dates began on June 8 in Mexico City, and the performers are making stops in major cities in the U.S. and Canada. JustCheapTickets.com has discounted tickets in the inventory for fans who want to attend a show but are working with limited funds.
"Take Me Home" is the second tour for the group as headlining performers. The tour has been expanded from its original format of 15 performances in the UK and Ireland, with North American and Australasian events now taking place as well. The group has already performed June concerts in North America and will continue with U.S. and Canadian shows until mid-August. Some tour destinations include Hershey and Pittsburgh in Pennsylvania; Auburn Hills, Michigan; Houston and Dallas in Texas; Denver, Colorado; Seattle, Washington; Las Vegas, Nevada; and San Jose, Oakland, Chula Vista and Los Angeles in California. L.A. shows will take place at Staples Center on August 7, 8, 9, and 10, and will serve to wrap up the North American leg of the tour. The band will also perform in Canada with a Montreal show on the 4th of July, two Toronto events on July 9 and 10, and a July 27 concert in Vancouver.
One Direction tickets have been selling so quickly that a number of markets were sold out in minutes. Fans are very pleased with the addition of concert dates so that there are more opportunities to attend a live show. The tour has been highly successful, and another tour is in the works for next year to promote the band's third album expected to come out in December. Since claiming third place on The X Factor in 2010 and catching the attention of Simon Cowell, the talented performers are having great success with their songs. Worldwide fans are snatching tickets as quickly as possible, and booked concerts are the end result.
About Us
Besides offering One Direction tickets, JustCheapTickets.com will also have cheap football tickets in the inventory. Sports fans will be pleased to acquire 2013 NFL tickets for upcoming games, both home and away.