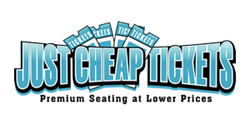 JustCheapTickets.com has tickets on sale for all upcoming events.
Brookfield, WI (PRWEB) December 12, 2013
Fans are excited about the world tour that will take the five young men to a variety of destinations next year. North American concertgoers are also thrilled about the dates that have recently been announced for one Canadian concert and 20 U.S. shows. The journey will kick off in Toronto on August 1 and will continue in the States until October 5 with a final Miami show. Additional dates are likely to be announced, and JustCheapTickets.com has tickets on sale for all upcoming events.
A variety of U.S. cities are on the tour schedule, including Foxborough, Philadelphia, Nashville, Houston, St. Louis, Chicago, Pasadena, Phoenix, Tulsa, Charlotte, and Washington, D.C. One Direction tickets are selling very quickly, just as they have in the past. Fans need to acquire their concert seats rapidly if they want to be assured of being able to attend a local show.
The five members of the group are Niall Horan, Liam Payne, Zayn Malik, Louis Tomlinson, and Harry Styles. The young singers have developed a fan base that stretches around the world, and next year's Where We Are Tour will take them to many regions where fans will be eagerly waiting to see them. The group's latest album was just recently released and has already hit the number one spot in 97 countries. Fans will not want to miss the chance to hear new material from this release in a live performance.
Tickets for 2014 shows are scheduled to go on sale December 7. The North American leg of the tour is destined to be one of the most popular events, but fans from around the world will be flocking to concerts in order to see their favorite group in person. The band always books live concerts in a very short span of time, and tickets sell out rapidly upon availability. Interested fans need to keep this in mind when they seek tickets for a show coming to their town.
About Us
JustCheapTickets.com has a large inventory of One Direction tickets that concertgoers can easily access directly online or by a quick phone call to a friendly customer service representative. The secure website also carries such items as Billy Joel tickets, Lady Gaga tickets, and many more for exciting concert events.