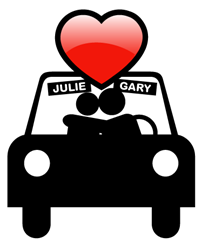 The biggest growth market could be women over 50 years old – and not many of those buy car magazines or watch Top Gear.
(PRWEB UK) 16 April 2014
More women are buying more cars than ever before according to UK government statistics released on April 10th.
In just ten years, car ownership amongst women has grown to nearly 10 million – and that doesn't include company cars and vans.
Whilst men still account for 14.7 million private cars on the road, that figure has grown just 500,000 in 10 years. Women have bought an additional 1.6 million cars – three times more than men.
Women may soon be neck and neck with men when it comes to new cars sold. Nearly 43% of new cars sold privately are now bought by women.
The growth in women car owners is not necessarily younger women taking up the wheel. According to the National Transport Survey, there was a 20% increase in the number of trips taken by women drivers aged over 50 from 2003 to 2011.
David Titmuss, WeLoveAnyCar.com spokesman said, "Women not only buy their own cars but they influence the choice of male partners. Women could be the predominant, but ignored, force in car retailing. The biggest growth market could be women over 50 years old – and not many of them buy car magazines or watch Top Gear."
The importance of internet search in the automotive sector has grown dramatically. A Mckinsey & Company report published in February 2014 into the future of car buying outlines how 100% of used car purchases and the majority of new car purchases are made after detailed internet research has been carried out by the prospective buyer. Also Amanda M. Kimbrough of the University of Alabama found that, 'Women connect more than men do' in her 2012 study and women engage more often with social networks and actively seek the opinions of others.
WeLoveAnyCar.com spokesman said, "Car dealers and car makers should not just treat women with respect but should expect that they have done their research, sought the opinions of others and could know far more about a car than the salesman selling it."
WeLoveAnyCar.com has the largest car review site in the UK with over 530,000 reviews and opinions of motorists covering virtually every make and model of car sold – new and used.
Government statistics are available on line.