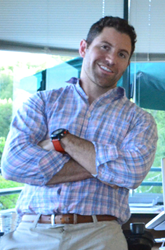 We're building an ecosystem that helps democratize access to justice and going forward I don't believe you necessarily need a JD to solve that riddle
San Francisco, Ca (PRWEB) August 13, 2014
OneLegal Labs launches this week with plans to tackle the greatest challenges in the legal industry. Backed by court services pioneer One Legal, the incubator works with technologists, legal industry experts, and creative product engineers to address technology gaps and inefficiencies within law firms and courts. Leading the incubator is Noah Aron, General Manager of One Legal and founder of Trovali and DoTheGlobe. Aron's goal is to bring transparency and better products to an industry that has been slow to adapt to technology trends.
"We're building an ecosystem that helps democratize access to justice and going forward I don't believe you necessarily need a JD to solve that riddle," said Aron, "For us it comes down to approaching the legal industry's greatest challenges with the customer's needs at heart.
OneLegal Labs will initially function as an incubator assisting law school students and attorneys with opportunities to collaborate with product and engineering teams. The lab will help validate, develop, and deploy legal technology applications and give attorneys and law school students the entrepreneurial tools they need to launch their own applications.
OneLegal Labs will be partnering with LegalTech Startup Weekend August 15-17th at Airbnb HQ in San Francisco, to help identify passionate teams of lawyers, technologists, and students with amazing solutions to the industry's greatest challenges. The winning team will have the opportunity to spend one month at OneLegal Lab ,working with product, engineering, and legal teams to build and release a prototype.