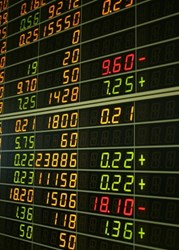 Independent research is no longer required for a driver searching for a brand new or renewal auto insurance policy online.
Detroit, Michigan (PRWEB) September 14, 2013
Drivers in the United States who feel that they may be paying too much for insurance for a motor vehicle can now access the online auto insurance rates finder at the Auto Pros USA company. This tool located at http://autoprosusa.com/insurance provides immediate access to hundreds of companies offering insurance for any motor vehicle type. This data is now publicly accessible with the touch of a button online.
This rates finder database is one of the unique installations made to the Auto Pros company website this year.
Data that is added inside of this search tool and displayed to consumers is automatically updated by broker companies supplying low rate information. Company specialists review all data prior to insertion into the search finder online.
"Independent research is no longer required for a driver searching for a brand new or renewal auto insurance policy online," said a database manager for the Auto Pros USA company.
Offline contact with insurance agents is the most common way that consumers receive price information, according to a recent examination of the insurance industry. The installation of the new search finder online brings together hundreds of insurance companies that represent local, national or regional providers offering rate information online.
"We don't collect any consumer data nor do we require login to our database to use our customized search finder," the database manager said.
A unique method of inputting only a zip code where a vehicle is expected to be used in the United States is the only requirement for obtaining the offered price quotations.
Direct access to the insurance database is one offering by the Auto Pros company to consumers online. A database for searching junkyards and salvage industries was installed earlier in 2013. This database now includes hundreds of providers offering used parts for sale for prices that are lower than average retail marketed online.
About AutoProsUSA.com
The AutoProsUSA.com company now provides one of the most used resources online to find insurance, warranty information and used auto parts retailers providing low prices online. The company specialists are available by telephone and through an online contact method that is now used by hundreds of auto parts buyers daily. The AutoProsUSA.com company updates the databases listed on its website for instant comparison of prices and in stock availability for parts and services from third party providers online. The complete inventory with pricing and additional information is updated hourly by the company staff.