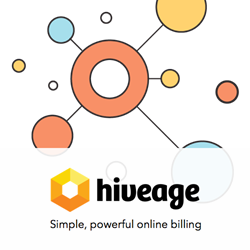 Apps must be able to talk to each other and share data in a way that enriches the lives of their users.
Las Vegas, NV (PRWEB) March 04, 2015
Online billing service Hiveage, which offers services to small business owners and freelancers, has released its new application programming interface (API) to the public. The API allows users to connect online billing with Hiveage straight into their own applications, such as shopping carts and online order forms, and retrieve data to generate reports for accounting.
While maintaining backwards compatibility with the API of CurdBee, the older billing service by the same company, the Hiveage API is more comprehensive, reflecting the more powerful features introduced with the service. Users who are familiar with the CurdBee API should have no trouble transitioning to the new interface.
"Interconnectivity is the cornerstone of the Web. Apps must be able to talk to each other and share data in a way that enriches the lives of their users. That's why having a comprehensive API is so important for any successful Software-as-a-Service company" says Lankitha Wimalarathna, Founder & CEO of Hiveage. "Since launching Hiveage in January 2014, the API has been a key element in our plans, and we're very glad to finally make it available to the public."
Hiveage, which offers free and paid service tiers, allows users to create and submit online estimates and invoices, and works with a number of payment gateways so small businesses and freelancers can get paid quickly and easily. With the API, customers can make use of all these features remotely through other applications. An online store, for example, could automatically create and send an invoice when they receive an order from a customer through their website, and retrieve all invoice data at the end of the month for accounting, without having to log into their Hiveage account.
Accessibility and security continue to be top priorities with the new API, offering users both convenience and confidence that their billing is secure at every step. "We use state-of-the-art Rackspace servers for storing Hiveage data," says Sameera Hettiarachchi, Senior Engineer at Hiveage. "Accounts are accessible at all times, across all platforms, while remaining completely secure. The API is the next step in improving data accessibility and convenience for our customers."
"We want our freelance and small business customers to be able to spend more time on the tasks that help their businesses thrive and grow, without having to devote a lot of time to non-billable administrative tasks," says Wimalarathna. "The new API is the latest feature to be realized from our product roadmap, but we have many more coming up. Our next step is making Hiveage work better on mobile, along with apps for iOS and Android."
About Hiveage
Hiveage was built from the ground up with one goal in mind: to help freelancers and small businesses automate the online billing function. It doesn't believe in trying to be all things to all people. Instead, the app focuses on providing a faster and easier way to invoice clients and track payments. Hiveage is developed by Vesess, a web application development company that believes in small teams, great design and solid development. A company with 11 years of experience in the field, Vesess is passionate about building apps that help small businesses and freelancers.