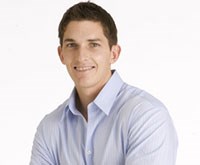 Our last two live events have been life changing... and we are just getting started!
Denver, CO (PRWEB) August 26, 2013
On the heels of two extremely successful live training events, Platform Blueprint - an online business ideas incubator and training company - announced today that their third live training call on How to Escape Average by building a thriving online business will take place on Wednesday, August 28 at 9PM ET/8PM CT.
"I've never been more excited and more hopeful than I am now about the life-changing value this event brings to its participants. It truly is a transformative hour, which is why we decided to add a third event." - Chris Ollin White, Founder and CEO of Platform Blueprint
The concept of How to Escape Average appeals to many, but is specifically designed for those who are interested in building a business online. In this one hour training event, Platform Blueprint will reveal the number one fear that holds most people back from pursuing the dream of building their own business and how to conquer that fear.
"This event is packed full of life-changing ah-ha moments that can literally be implemented immediately. It's my pleasure to bring a 'look behind the curtain' type event to anyone interested in bucking the system, blazing their own trail, and escaping average to find freedom and prosperity online." - Chris Ollin White, internet marketing pathfinder
For more information on how to register to attend the live event this Wednesday, August 28 at 9PM ET/8PM CT, visit Chris White Live. The event is limited to 100 attendees, so early registration is encouraged to reserve a space.