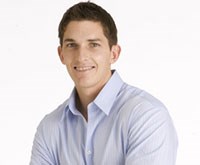 This is going to be Big!
Denver, Colorado (PRWEB) August 08, 2013
Online business ideas coaching and systems implementation has been a passion of the Platform Blueprint founders for over a decade.
"My wife brings the big brand online experience with her having worked on the Audi account and The North Face account among others during her time in corporate America. I bring the small business and solo entrepreneur experience to the table with my 10+ years of being online." -- Chris Ollin White, Online Business Ideas Mentor and Business Owner
Platform Blueprint, in partnership with a team of 7 Figure online entrepreneurs, is launching the most aggressive and hopeful program of its kind. The program has been designed around a 30-day blueprint to walk any online entrepreneur at any level through a systematic approach to create $10K in 30 days with any one of their online business ideas.
"We are not offering guarantees in our program. Our results aren't typical because we choose not to be typical. Anyone with the same mindset can succeed in our program." -- Andrea Laine White, Online Business Ideas Mentor and Business Owner
Information about the online business ideas program can be found on the Platform Blueprint website or by contacting Chris Ollin White at: platformblueprint(at)gmail(dot)com.
About Platform Blueprint
Platform Blueprint is the place for normal people to escape average, stand out and make money doing what they love. After 17+ combined years of experience implementing online business ideas in separate fields, Chris Ollin White and Andrea Laine White decided to join forces together through a revolutionary effort to help burned out corporate America employees live their adventure, pursue their calling and rescue their dream.