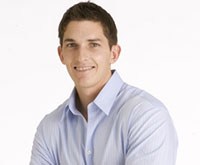 Lives will be changed tonight. The only question is whether or not yours will be one of them?
Denver, Colorado (PRWEB) August 14, 2013
Online business ideas leadership trainer Chris Ollin White will be hosting a landmark training event tonight that will walk attendees through the exact blueprint he used to Escape Average, Stand Out and Make Money.
"I've never been more excited about an event in my life than I am this one. It's going to be a no holds barred behind the curtain discussion about the steps anyone can use starting today to achieve anything they want in life. It's going to be powerful!" Chris Ollin White, online business ideas success trainer.
Platform Blueprint will be talking about the five things you must have in an online business in order to generate the type of income you desire to generate starting today. Platform Blueprint promises to give real world actionable advice rather than just theory.
"Nothing drives me crazier than attending an event and only getting a bunch of theory with no real meat behind it or no real step-by-step plan that I can really use in my own life. That's not going to happen tonight. One of my big promises to all attendees is that this event will change your life." Chris Ollin White, online business ideas trusted advisor.
Platform Blueprint is billing this event as a game changer and as something that's never before been seen or done before. You can get register for this free training by visiting: http://www.LiveYourAdventureHere.com
About Platform Blueprint
Platform Blueprint is the place for normal people to escape average, stand out and make money doing what they love. After 17+ combined years of experience implementing online business ideas in separate fields, Chris Ollin White and Andrea Laine White decided to join forces together through a revolutionary effort to help burned out corporate America employees live their adventure, pursue their calling and rescue their dream.