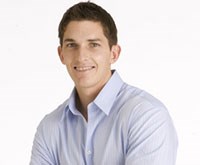 This event will change lives. I guarantee you that.
Denver, CO (PRWEB) August 27, 2013
Platform Blueprint is taking the internet marketing industry by storm with their dynamic teaching methods and savvy online business ideas. These live training events are the result of over ten years of experience in building successful online revenue streams.
"Platform Blueprint is building a community of outliers who would rather live life on top of their desk than behind it. This is the most life-changing, success-minded community on the internet today and the information revealed in this live event has the ability to be truly transformative in the lives of those who attend." - Chris Ollin White, Founder and CEO of Platform Blueprint
The live training call will take place Wednesday, August 28 at 9PM ET/8PM CT. The event will cover topics such as; what holds most people back from pursuing the dream of working for themselves, what it means to be an outlier, and how to attain prosperity and ultimately, freedom through a thriving online business.
"The crux of Platform Blueprint is freedom; financial freedom, time freedom, freedom to live life on your terms, not your bosses. We show people how to take control of their lives and their prosperity. Ultimately, my goal is to empower as many people as I can with the knowledge and confidence they require to free themselves." - Chris Ollin White, internet marketing pathfinder
For more information and to register for this live training call on Wednesday, August 28 at 9PM ET/8PM CT, visit http://www.ChrisWhiteLive.com. The event is limited to 100 attendees, so early registration is encouraged to reserve a space.