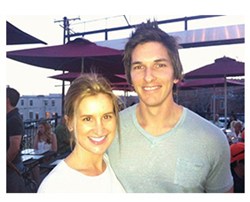 This project is about fighting for the hearts and minds of people feeling trapped by corporate America.
(PRWEB) August 07, 2013
Platform Blueprint is using its expertise of online business ideas to spread good news to weary corporate ladder-climbers in a new ten-part blog series.
"We are committed to showing people there is a better way," says Andrea Laine White, Online Business Ideas Guru. "We encourage people to remember the drive, ambition, and competitive spirit that started their career, before corporate burnout. We live in an age where opportunity is endless for the ambitious who are ready to start a new career path as an internet entrepreneur."
In this new online business ideas blog series, Platform Blueprint will reveal the secrets of the successful internet marketer.
How does a high school drop-out achieve wild success on the internet, gaining both time and financial freedom?
How does someone bring their online business ideas to fruition when English is their second language?
These stories are not only possible, they are happening. Platform Blueprint takes a "peak behind the curtain" approach in this blog series aimed at those who want to earn a six- or seven-figure salary living their passion as their own boss.
"The über successful don't hoard the knowledge that brought them their success, but rather they are the teachers that share this information openly and freely. That is what we hope to accomplish through this series," says Chris Ollin White, Online Business Ideas Guru.
This online business ideas series is perfect for anyone seeking a better way of life under the guidance and support of a proven team of online entrepreneurs.
About Platform Blueprint
Platform Blueprint is the place for normal people to escape average, stand out and make money doing what they love. After 17+ combined years of experience implementing online business ideas in separate fields, Chris Ollin White and Andrea Laine White decided to join forces together through a revolutionary effort to help burned out corporate America employees live their adventure, pursue their calling and rescue their dream.