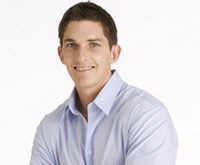 This series is foundational and timely wisdom for all online entrepreneurs.
Denver, CO (PRWEB) August 06, 2013
Online business ideas research, planning and strategic execution is a core competency of the Platform Blueprint business model.
"My husband and I have enjoyed great success with our own online business ideas. We created Platform Blueprint to empower corporate America workers with a plan b option. This option was intentionally designed to help people escape average in pursuit of their dream lifestyle." Andrea Laine White, Online Business Ideas Trainer
Platform Blueprint just launched a ten part training series that walks through the maze and often times confusion of which way is up and down when it comes to successfully and profitably implementing online business ideas.
In this series Platform Blueprint Co-founder Andrea Laine White even goes as far as suggesting her number one online business ideas blueprint.
"We are really excited about this project! It's going to provide some serious breakthroughs for corporate America employees who are fed up with accepting average in their lives just like my wife and I were before going on to achieve the success we have had with our own online business ideas." Chris Ollin White, Online Business Ideas Trainer
This online business ideas training series is for anyone who has ever hinted in their own mind about doing something different or escaping average by pursuing a personal story of greatness.
About Platform Blueprint
Platform Blueprint is the brainchild of Chris Ollin White and Andrea Laine White. After 17+ combined years of experience implementing online business ideas in separate fields they decided to join forces together through a revolutionary effort to help burned out corporate America employees escape average.