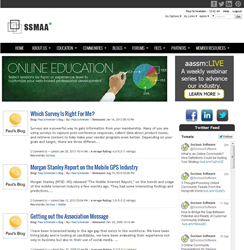 Bar associations have a real opportunity to build community.
Gilbert, AZ (PRWEB) July 31, 2014
Leading provider of online customer and member community software, Socious, announced today that the company is sponsoring the National Association of Bar Executives (NABE) Annual Meeting. The meeting will take place in Boston from August 5-7, 2014.
Along with learning about Socious's online community software platform, bar association executives will have the opportunity to ask Socious's experienced online community advisors questions about planning, growing, and managing a private online community specifically for bar association members.
"Bar associations have a real opportunity to build community. Their members get tangible value from connecting, collaborating, and supporting one another in the online community's sections and committees," said Paul Schneider, Socious co-founder and senior vice president. "The bar and legal professional associations that run on Socious's online community platform are able to leverage that engagement to achieve business-level results."
Socious provides bar associations with the software, support, and online community planning services to create thriving online member communities that deliver measurable benefits to both bar association members and the organizations themselves.
Socious executives have presented at NABE events in the past, leading sessions on how to successfully take online member engagement and collaboration beyond only email-based listservs and best practices in online community management.
@SociousSuccess will be tweeting from the event.
Association executives should contact Socious directly to learn more about their participation in the NABE Annual Meeting and how they can increase engagement, member value, and revenue through their online community strategy.
About Socious
Founded in 2002, Socious (socious.com) offers the industry's most complete online community software to large and mid-sized businesses, associations, and user groups. The Socious platform includes private social networking, customer communication tools, advanced segmentation, forums, collaboration tools, and a full mobile platform to help organizations increase sales, retention, and member engagement. Take an online tour of Socious online community software.
###