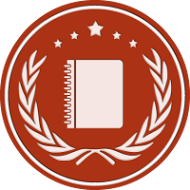 New York, New York (PRWEB) March 23, 2015
Continuing its tradition of highlighting outstanding firms, 10 Best CRM has selected winners for its Best Online CRM Software awards. Ranking at the top of the organization's list of top 10 companies are Salesforce, Capsule and One Page, all of which are worthy competitors within the industry.
Customer Relationship Management (CRM) Software is a key component of business software. Businesses around the world are increasingly adopting CRM software to help manage accounts and efficiently grow customer bases. At the same time, the market is changing dramatically as more and more firms use cloud-based solutions for their CRM needs. Key features of popular CRM software include lead tracking, account management, contact database, email integration and mass email capability as well as account data analysis. Using these tools, managers can carefully track sales people and tweak their processes in order to improve business performance.
Following is a brief description of the winning companies that operate in the CRM software field. Coming in at Number 1 is industry giant Salesforce. This top online CRM solution provides the most flexible, customizable solution with the largest user base on the market. Salesforce provides administrators with the tools to develop their own applications to go along with the system. In addition, the company provides a comprehensive suite of account management, data analysis and third-party integration tools to make the jobs of sales people and managers absolutely seamless.
Capsule was awarded as the second best CRM provider. Capsule's leading CRM software provides a full suite of comprehensive lead management, account management and analysis tools. However, the community is not quite as extensive as Salesforce, which results in less innovation of the product. However, Capsule does not lock clients into long-term contracts. In addition, users can try the free version before graduating to the premium.
The third leading online CRM solution ranked by 10 Best CRM is One Page. An outstanding best online CRM option, One Page is designed for small business and stands out for its simplicity and ease of use. For example, the program reveals only urgent items for the user to act on immediately. Some businesses do not need all of the features and cost of Salesforce. For these firms, One Page is a good solution.
Overall, 10 Best CRM has provided a strong list of the top CRM solutions. Based on the customer's demands, this list is a good place to choose a new CRM software.