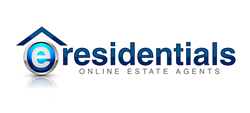 (PRWEB) March 02, 2014
Established online estate agents E Residentials has launched two new packages to help those wanting to sell their home in the shortest amount of time possible. The two new packages have been launched in order to replace the multiple options that were previously on offer at the eresidentials.co.uk website. The two packages include everything that is needed in order to facilitate the sale of a property that is satisfactory to all parties. The two options both cover the core components that make up a property sale, with one package including a few additional extras that can help deliver a faster a sale. Both plans are available at fixed prices to help home sellers more accurately predict the costs involved in completing the sale of their home.
The head of the online estate agents explained the rationale behind the implementation of these two home seller packages. "Previously we had many different options and plans for selling a home. But this became confusing for our clients and even some of our agents. To combat this we scrapped all of them and replaced them with just two packages: standard and advanced" the head of sales at eresidentials.co.uk explained. "By just having two options, our clients can easily compare the packages that we offer and make a decision, without having to weigh up many contrasting plans" he continued.
The features of the two packages now available at E Residentials include all the standard features that are included in the process of selling a home. This includes taking professional photographs of the property, the creation of floor plans, and 12 months of marketing the property, to name just three of the features from the two conveyancing packages on offer. "From our many years in the business of selling homes, we've managed to create these two lists of tasks that are required to sell a home in the shortest possible time, for the best possible price" one of the firm's estate agents shared. "We've removed all the optional extras and multiple price plans; now it's just basic or pro, and it's up to the client to decide how much they want to spend and how soon they want results" he continued. "When a potential client walks into the office or calls us up to ask how much we charge to sell a home, we can give them two prices and explain that there are no hidden extras or charges that will arise later down the line" he finished with.
Although this firm of online estate agents has only recently simplified their pricing plans and structure, the early results have so far been positive. While it's been reported that some customers want to discuss bespoke packages, which the firm is still happy to discuss, the majority of home sellers are relieved to have less options to consider when selecting a package.
For this conveyancing firm, simplifying the options and packages available to their clients streamlined their business model and made them more attractive to the type of customers they are trying to attract.