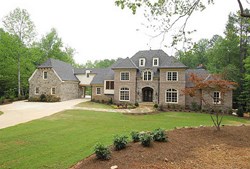 Clearwater, FL (PRWEB) August 30, 2013
ARME Realty.com, a Clearwater, FL boutique program provider for marketing high end real estate online, announces the release of their online marketing system for luxury real estate professionals nationwide. Since the advent of things like social media and Web 2.0 more top luxury real estate agents and brokers are selling more luxury homes via online marketing efforts than ever before.
"Platforms like Facebook, Twitter and Linkedin have dramatically changed the way luxury real estate professionals interact with potential buyers. The good old days of a deal on a hand shake are being replaced with digital signatures and the likes," states Simon Landers, spokesperson.
Mr. Landers continues, "A recently conducted study by ARME Realty suggests a marked increase in luxury real estate walk-ins for real estate professionals from last year to this year."
He goes on to say, "This suggests that more and more real estate professionals are becoming more savvy to the strategies on how to get potential customers to walk into their office using these highly popular online platforms. Many brokers have also indicated that the quality of the prospects acquired from their online marketing efforts are also much greater than those acquired through old fashion marketing methods."
With the business landscape for luxury real estate professionals improving, many industry insiders agree that now is the time to start shifting more of the offline media budget into online high end real estate marketing programs, such as the programs being offered by ARME Realty.com.
For more information on ARME Realty and their services, please call (727) 459-8841 to speak with an agent.