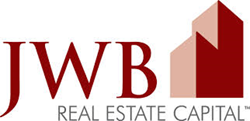 The rental market provides monthly returns to investors without the need to buy and flip homes to make a profit
Seattle, WA (PRWEB) May 16, 2014
Buying into the rental market will be now faster and easier for clients of the JWB Real Estate Capital company. A new online investment for rental properties service has been created and is accepting new investors at http://jwbrealestatecapital.com.
Visitors to the company website have the option of accessing the new program by entering name, phone number or email address. An informative investment guide is available for instant download that explains the new investing services.
"The rental market provides monthly returns to investors without the need to buy and flip homes to make a profit," a JWB Real Estate Capital rep said.
The simplified investment program that is now in place is meant to offer a low cost way to enter the housing market in Florida. The company rental homes that open for investments are positioned directly in growing markets that feature monthly rent as high as $1200.
"A lengthy lease agreement provides the extended cash flow for our properties and professional management services are included with each investment," said the rep.
The JWB Real Estate Capital company website now features videos and other audio training for its programs. Potential investors who are learning how to buy investment property could benefit from the content now presented.
About JWBRealEstateCapital.com
The JWBRealEstateCapital.com company offers average consumers a simple way to invest in the real estate industry through its rental programs in the state of Florida. The company housing network has helped to provide more than 200 individual properties available as single family rentals. The JWBRealEstateCapital.com company offers a direct investing solution that provides a low cost way to reap the rewards of investing in properties in growing neighborhoods. Complimentary investor information is accessible daily from the company homepage.