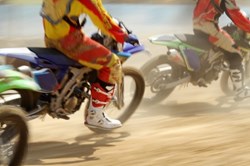 Some insurers of motorcycle policies do not protect high value bikes or can limit the amount of accessories coverage that is requested based on many different factors
Lake Charles, Louisiana (PRWEB) October 12, 2013
Locating insurance for standard automobiles is a relatively simple process for a person with multiple resources to review insurer policies. A motorcycle owner can struggle to find a company able to offer both auto and bike insurance plans. The Auto Pros company has launched its online motorcycle insurance quotations system for public use at http://autoprosusa.com/motorcycle-insurance.
This new way to search multiple companies is now offering a real-time solution for rates comparisons online. Instead of working with one company to provide a rate quote, this tool is now providing motorcyclists with instant review of companies based on zip code entered data to match bikers with coverage plans.
The variety of plans now researchable through this new finder tool includes many of the popular types that top companies are offering to bike owners. As a benefit to riders, these plans include extra rider coverage, accessories coverage and higher than estimated value coverage to prevent unforeseen loss.
"Some insurers of motorcycle policies do not protect high value bikes or can limit the amount of accessories coverage that is requested based on many different factors," said a source for the Auto Pros USA company.
The insurer rates that are instantly viewable online are provided direct from partner companies and brokers in the industry supplying information that can be difficult to learn through a standard telephone call to an insurer. This easy way to research and review companies is expected to connect more riders with affordable insurance agencies.
"American brands of bikes as well as brands made in other countries are able to be insured by the providers that are researchable using our secure lookup tool online," the source confirmed.
The new or used motorcycle insurer policies that can be researched are in addition to other databases that are related to the auto industry now online. The Auto Pros warranty companies list can be accessed at http://www.autoprosusa.com/auto-warranty.
This use of this extra tool is expected to provide a cheaper method of supplying transmissions, engines and other auto parts repair coverage to a person with a high mileage vehicle or lapsed vehicle warranty policy. Additional services for online use are now planned for launch next year.
About AutoProsUSA.com
The AutoProsUSA.com company now provides auto owners, motorcycle owners and other motor vehicle owners with easy ways to review insurance rates using the tools that have been programmed for use online. This company is an established parts referral company now offering thousands of automotive parts for direct distribution online. The AutoProsUSA.com company offers a toll-free contact system providing telephone assistance to all interested people seeking auto parts quotes and other general information about the company services. Company staff is responsible for updating the information posted on the website to maintain system accuracy.