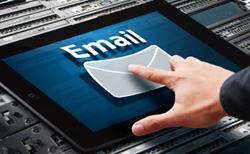 The slashed prices that we're now offering include the complete removal of our service fees if we fail to rank a client website within a specified period of time or do not reach expected ranking results
Cleveland, Ohio (PRWEB) November 17, 2013
Real estate companies frequently build lists of buyers using a series of helpful offline tools. Housing companies with websites online can struggle to find buyers in local or national markets due to rising marketing costs. The REI Ranker company has launched its resource at http://reiranker.com to provide its slashed online real estate marketing company services to property sellers.
The rollback in pricing is expected to make an instant impact into the marketing budgets of real estate professionals. The average agent could be marketing multiple properties at the same time while trying to locate new buyers.
The SEO for real estate services that are now provided for slashed prices seeks to make national search marketing less expensive for all sizes of companies.
"The slashed prices that we're now offering include the complete removal of our service fees if we fail to rank a client website within a specified period of time or do not reach expected ranking results," said a marketer for the REIRanker.com company.
The search engine optimization efforts that worked well for most real estate companies in the past two years has been challenged by new search engine company updates. The REI Ranker company shifted its marketing platforms to incorporate new ways to rank properties that are listed for sale online into higher search positions.
"Housing companies depend on buyers to purchase marketed properties and we specialize in finding buyers through our local or national marketing campaigns in the U.S.," the marketer included.
The REI Ranker company website is now helping to promote the new pricing that is offered with each marketing package available. The slashed pricing that is available can be acquired through the easy to use signup system that exists on the company homepage.
This signup form includes a free review of a real estate website to gauge the effectiveness that a company sponsored SEO solutions plan would provide. All real estate professionals who submit requests using this form are immediately contacted by REI Ranker staff.
About REIRanker.com
The REIRanker.com company supplies real estate marketing solutions to businesses of all sizes online. The tools and solutions created by this company have helped many property sellers to find buyers for homes without relying on offline marketing solutions. The REIRanker.com company website features an immediate quotes system that prepares package pricing and company marketing terms for each interested business owner. Aside from the general marketing packages, this company remains one of the top search engine marketing companies that guarantees results in top Internet search engines.