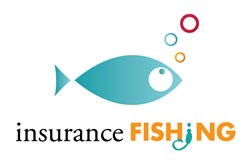 A large number of renters don't purchase renters insurance.
Kansas City, MO (PRWEB) January 09, 2014
InsuranceFishing.com, a company that specializes in helping consumers connect with local insurance agents, would like to ensure that people looking for renters insurance are prepared when trying to determine what kind of insurance they should purchase.
"A large number of renters don't purchase renters insurance," says Chans Weber, a representative of InsuranceFishing.com. "Just because your landlord has insurance on your property, it doesn't mean that your possessions are covered under their policy. Renters insurance is important when it comes to protecting your personal property."
To help insurance shoppers out, InsuranceFishing.com would like to share their recommendations for how to find a renters insurance policy that is right for you:
Be Aware of What Renters Insurance Is and What it Covers
Basically, renters insurance policies are for people who don't own the property they live on. These policies are designed to cover your personal property in case of theft, fire or vandalism. It's important to note that renters insurance doesn't typically cover situations like floods, so it's important to investigate that if you live in an area with a risk of flooding.
Be Aware of How Much Renters Insurance Costs
As with all insurance policies, this depends on the level of coverage you desire. Basic plans can be as little as $15 per month, but it is better to use an online cost calculation tool to get an estimate. Insurance regulations vary from state to state, so make sure you are entering the correct location information.
Be Aware of the Best Ways to Compare Policies
To start the process, find out what insurers offer policies in your area. Once you have done that, visit a local insurance agent and compare their policy information with what you discovered via an online cost estimator tool. Finally, don't commit to purchasing a policy from an agent until you have had time to compare rates and policies online.
How to Know You Have Found the Right Policy
Know your coverage needs and be sure that they are specifically addressed in your policy. Some rental companies require renters insurance, so it can be helpful to approach your new neighbors and ask what kind of coverage they have. Take all of that information and your research into account when making your final decision.
InsuranceFishing.com is your one stop shop for your Orlando insurance, Orlando renters insurance, Kansas City insurance and Kansas City renters insurance needs.
About InsuranceFishing.com
InsuranceFishing.com is a one-stop website that quickly and easily connects consumers with live local insurance agents, so they can get the best possible rates and coverage on all of their car, rental and homeowners insurance needs. There is no cost to access the website and no registration is required.
For more information, visit http://www.insurancefishing.com.