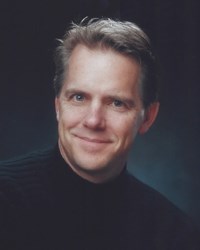 If you aren't changing your reputation management strategy to reflect the current trends in search, get ready for some headaches
Salt Lake City, Utah (PRWEB) October 17, 2013
Don Sorensen, online reputation management expert and president of Big Blue Robot, today advised corporate America to change their reputation management strategy, outlining four reasons why existing strategies need to change.
Why would someone want to bang their head against a wall? It hurts, it wastes time, and it looks pretty silly to boot. But many companies are metaphorically banging their heads against a wall with their reputation management strategy. Although the search world keeps changing, these companies still employ the same tactics they always have in an attempt to mold a great search engine results page and solidify their online reputation with continually diminishing returns.
Why are companies using the same reputation strategy they have used for the past 2-4 years? In most cases Sorensen suggests it's because they don't know they need to change, or they simply don't want to put the effort into creating a new strategy.
"If you aren't changing your reputation management strategy to reflect the current trends in search, get ready for some headaches," says Don Sorensen, online reputation management expert and author of "Online Reputation Management: Corporate & Personal." On the other hand, if you'd like to try something different, I have some substantial reasons to update your reputation management strategy."
The Google Crackdown
Ever since the Penguin and Panda updates, Google has been going after content farms and link spam much more aggressively. And they'll continue to do so in the coming years. Not only are their algorithms getting more complex, but Google is handing out warnings and penalizing sites that don't more strictly adhere to their policies and guidelines for quality sites. "If your reputation management strategy has employed questionable tactics in the past, now is the time to change up your strategy to avoid penalties that could leave you open to attack," adds Sorensen.
The Growth of Social
Just a couple years ago, it was still okay for a company to ignore the social web. Facebook, Twitter, LinkedIn and others were still considered toys that kids played with. But that is no longer true. In fact, the fastest growing demographic for Facebook is the 55+ crowd. Today, social needs to be a part of any marketing strategy and is essential to a successful reputation management strategy. Social profiles are easy to create and they take up space in the results, giving a stronger reputation management profile.
In addition, Google is increasingly relying on social signals to determine page rank. If a company is not using social at this point, it's time to change.
The Rise of Mobile
Many experts in the industry agree that 2013 will be the year of mobile. A larger portion of the population is using smart phones and other wireless devices to access the internet. This means that a larger portion of users are taking advantage of mobile devices to search for company names as well as upload and create reviews and other content on the fly. And it is entirely possible that Google will begin optimizing results for content that is mobile friendly. Companies need to be more vigilant about online reviews affecting brand-targeted searches, and it's time to get on the bandwagon with mobile.
The World is Changing
There is a reason we don't see beeper stores anymore. Technology has moved on and the culture with it. "As the access to technology and communication becomes easier and more affordable, the channels people use to access information about your company will grow, and you need to grow with it," comments Sorensen. "Look for trends and be ready to adapt to those trends, or your online reputation may suffer."
Stop the Headaches
History has proven that companies and individuals who were unwilling to change and try new strategies and new technologies have dried up and failed (remember MySpace?). "It's a new playing ground, time for renewal and change," advises Sorensen. "Take this opportunity to update your reputation management strategy and stop banging your head against a wall."
About Don Sorensen
Don Sorensen is a recognized authority on online reputation management whose expertise and insights have been featured in the New York Times, USA Today, Forbes, CIO and other publications. His more than 25 years of corporate communications and marketing experience are the foundation upon which he built Big Blue Robot, a leader in the online reputation management industry.
More information can be found at http://www.BigBlueRobot.com.
About Big Blue Robot
Founded in 2003, Big Blue Robot works with corporations and their executives around the world to improve, protect, repair and manage their online reputations. Big Blue Robot has developed state-of-the-art online reputation management strategies for companies doing business around the world, including USA, Germany, Canada, New Zealand, United Kingdom, United Arab Emirates, and France. During the past ten years, Big Blue Robot has helped numerous companies fix their brand reputation and online reputation problems.