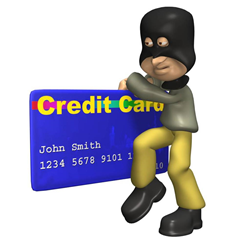 Taking the necessary precautions when online shopping during the holidays is important to in order to keep your information protected.
Houston, Texas (PRWEB) December 09, 2013
Shopping online is tremendously convenient, and is becoming the preferred method for holiday shopping by consumers throughout the U.S., but compared to home security, it's not so easy to find protection against predators. Unlike at home, where the best home security system will do the trick, it's more challenging to navigate the pitfalls of online shopping.
SecuritySystemReviews.com, a site that provides home security system reviews of companies including Protect America security system reviews, has created a list of online holiday shopping safety tips.
1. Only buy from retailers with a secure site. When shopping, the site address should say HTTPS in front of the URL. Additionally, secure sites have a small padlock icon that appears in the address bar when the site is typed in.
2. Consumers should only online shop when they have a computer with updated security software. It's important that shoppers have quality anti-virus software that's up-to-date. The same rule of thumb goes for smartphones and tablets—they should have a security app installed. Mobile anti-virus software is just as important as laptop and desktop security programs.
3. Don't click on emails that arrive claiming to have great holiday deals. Clicking on these links can redirect the consumer to potentially dangerous sources.
4. Don't use the same passwords and login information for every site being shopped. Each time a consumer signs up for a new account at an online retailer, it's important to use new passwords that combine letters, numbers and special characters.
5. When using a phone or tablet to shop, it's important to make sure it's password protected in case the device is stolen.
6. Don't do any holiday shopping in unsecured Wi-Fi hotspots.
7. When shopping online for the holidays, it's best to use credit cards as payment because there's better forms of recourse if the card number is stolen and unauthorized purchases are made using the card.
8. Keep receipts for all purchases made online, and check credit card statements thoroughly each month to ensure all information matches up.
9. Don't download any shopping apps on a smartphone or tablet that aren't from a trusted site.
10. Don't fall prey to gift card scams. Gift cards can often be purchased from online retailers, but buy them directly from the source—don't purchase them on a site like eBay, because they may arrive with no remaining balance.
About SecuritySystemReviews.com
SecuritySystemReviews.com is the country's leading resource for information about the home security industry. Residents from states across the country can access information about security systems. Whether a consumer is searching for information pertaining to California security systems to Rhode Island security systems, it's available on SecuritySystemReviews.com. Additionally, site visitors can access valuable coupons, discount codes, and a number of home security tips.