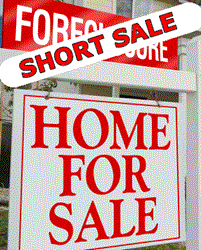 ARME Realty.com's online short sale marketing system will find these people online and direct them to a clients' website.
Clearwater, FL (PRWEB) September 18, 2013
ARME Realty.com, based in Clearwater FL, has just released their newest online marketing system for realtors in markets around the country and industry insiders are reportedly drooling over the possibilities. The company is now offering a short sale online marketing platform specifically targeting the short sale sector and will be limiting the number of clients it takes on.
Their newest marketing system combines various aspects of online marketing strategies and wraps them up in one single "hands free" system that allows short sellers to focus on their craft while a virtual "marketing machine," as the company refers to it, does most of their online marketing for them in the background.
K. Roman, Internet Operations Manager, states, "I'm glad to be a part of this project. Having gone through the short sale process as both a buyer and seller, I understand this segment all too well. In addition, I have also been in the search engine marketing space since the days of Overture and know how to achieve top rankings for online properties. I've come on board to combine my expertise in both arenas specifically for real estate professionals who specialize in the short sale."
Mr. Roman continues, "I've designed the strategy to attract specifically that 'desperate seller', as I call them. These are people who are eager to exit their homes, are at least 3 months behind and are ready to make a deal. Our marketing system can sift through the internet traffic and focus on these people alone and fill the pipeline with hungry sellers ready to do business."
With housing on the rebound in some markets, in most other markets there are still record foreclosures, and more home owners than ever looking for a way out of their homes. They can no longer afford the payments and are looking for a real estate professional to handle their short sale. ARME Realty.com's online short sale marketing system will find these people online and direct them to their clients' websites.
For more information about ARME Realty.com and their online short sale marketing system for realtors contact the firm at (727) 459-8841 or visit their website today.