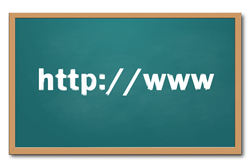 today the internet makes it very easy to target the right audience so all teachers have to do is teach
(PRWEB UK) 14 March 2014
As the demand for online learning increases, many teachers who enter this space are confused as to how it all works. Existing tutors, teaching offline, must find ways to be more influential online if they are to attract a wider audience to their services. Even better, it is now possible to earn a living teaching the world from home.
Many teachers put up courses online but research shows that most do not sustain recurring revenue. In fact people who offer personal tutoring also admit that regular income and growth of clients are difficult due to marketing efforts and costs - a zone that teachers generally don't like to talk about.
That's why the independent advising brand inbound educator was formed. It is to demonstrate the many ways that services can be created through online tools and platforms. It also encourages existing and aspiring personal tutors to engage more online to attract more students. The ultimate idea is to create online products and tutoring services as well as promote it using modern marketing techniques, targeted to the ordinary educator.
Marketing for any brand is becoming increasingly customer focused and experience driven. It is now more relevant to engage and build relationships in addition to providing quality content that will see teaching businesses succeed in the future, especially with the world going online for educational resources.
It comes at a time where the tutoring industry is exploding. As the numbers grow it is necessary for educators to become more specialised and be different in their approach. Kishan at Inbound Educator has made it his principal aim to offer material, most of which is free, that helps ordinary educators start and grow a teaching business of selling products, courses and tutoring services online in a more specialised and effective way.
Most people tutor students on a part time basis in addition to running full time jobs. Kishan states, "There are tools out there that can generate so much interest if used correctly. It's all about content and what you teach - today the internet makes it very easy to target the right audience so all teachers have to do is teach."