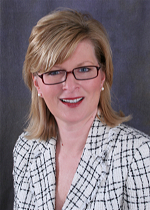 "I'm excited to join World Education.net and be part of an organization dedicated to help people achieve their dreams of a better life." – Connie Smith, Strategic Account Manager
Arlington, TX (PRWEB) July 01, 2014
World Education.net is pleased to announce the addition of Strategic Account Manager Connie Smith to their executive team of eLearning professionals. As a leader in the eLearning industry since 1993, World Education.net has established a reputation for providing its partners with a simple, revenue-generating, eLearning solution that includes over 150 state-of-the-art online courses, as well account management, marketing assistance, and student services featuring dedicated Career Coaches.
With more than 20 years' experience, Ms. Smith has a proven track record of leading successful marketing efforts, as well as managing strategic accounts and business development in the online education, technology, financial services and real estate industries.
In recent months, the World Education.net has partnered with numerous major institutions, including the University of Alabama, the University of Oklahoma, Rutgers University, and Texas A & M. In her role as Strategic Account Manager, Ms. Smith will continue to develop deep relationships with these and other accredited colleges and universities. In addition she will lead the implementation of comprehensive marketing strategies for our valued partners to offer World Education.net's growing catalog of online courses.
Ms. Smith's background also includes C-level business development and field marketing positions in online education as well as real estate and financial institutions. This diverse experience provides her with unique insights into the online education industry and the value that traditional institutions of higher learning are seeking to provide their students by offering high quality, online training in today's in-demand career sectors.
About World Education
Founded by e-Learning pioneer Stephen Gatlin, Arlington, TX-based World Education.net offers innovative, online certificate and continuing education courses through accredited colleges and universities worldwide.
Upon enrolling in a course, students are assigned a Career Coach who provides regular communication and mentoring services over the course of their studies. Students also receive a variety of job development assistance services for up to one year after completing their online program. All of these services are available to students at no additional charge.
World Education.net also offers a wide range of private and public tuition assistance programs, and the entire catalog of online certificate courses is MyCAA approved for military spouses.
For information about partnering with World Education.net visit http://worldeducation.net/contact/partner.