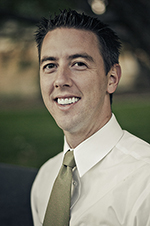 My employees and I use these tools almost every day. I honestly don't know how I did business before they existed.
Salt Lake City, Utah (PRWEB) July 03, 2013
John Jonas has successfully taught many people how to manage a 4-hour work week by outsourcing to the Philippines. In addition to trainings that can be found on ReplaceMyself.com, he recommends specific online tools that make outsourcing easier.
Use Jing.
John uses Jing to give specific instructions to his employees in the Philippines. It allows for easy and quick screen capturing for both images and videos. The video feature allows him to show his employees what he wants done while recording the instructions with his voice simultaneously. They can then be edited with arrows, boxes, and additional text to emphasize certain points.
Videos and images can be uploaded to the server, so instructions are easily sent in a URL via email. This tool saves time and energy, increasing productivity.
"One of the obstacles of outsourcing is communication. Jing makes it easy to give clear instructions to my employees on the other side of the world," says John.
Take advantage of WordPress.
WordPress can be used to create just about any kind of website an online business could want. Not only is it used for blogs, but it can be used for sales pages, eCommerce sites, directory sites, affiliate sites, and review sites as well. WordPress also has a large library of templates to choose from, so there is no need to hire an expensive graphic designer to create websites.
These tools make all the difference in the ease and simplicity of outsourcing to the Philippines and running an online business. John recommends these tools to save both time and money, making the work week more productive without making it longer.
"My employees and I use these tools almost everyday. I honestly don't know how I did business before they existed."
Since 2007, John Jonas has employed innovative methods teaching business owners how to increase efficiency and decrease cost by delegating labor to the Philippines. Jonas offers customized tools to hire, train, manage and pay Filipino employees through ReplaceMyself.com, OnlineJobs.ph, Payments.ph and TrackLabor.com.