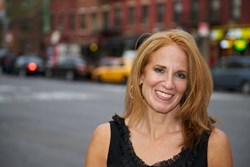 Every online dater looks at a potential date's photo first. Therefore, it's important to make sure you're making the right impression with your online dating profile picture
Los Angeles, CA (PRWEB) December 12, 2013
DatingHeadshots knows the importance of a first impression. That's the whole reason photographer, Gordon Gooch, founded the company. "Every online dater looks at a potential date's photo first. Therefore, it's important to make sure you're making the right impression with your online dating profile picture."
DatingHeadshots wants everyone to succeed in online dating that's why the company is offering a Free Photo Evaluation Service. This service is open to everybody, even if DatingHeadshots doesn't have a photographer in the area. Anyone can upload their photo and get a free, targeted evaluation.
DatingHeadshots photo experts will evaluate each photo and provide feedback on how successful they believe it will be with an online dating profile. "We had a recent write up in Glamour Magazine and it highlighted the fact that some people may not be able to take advantage of our VIP services but we want everyone to succeed in online dating, so we wanted to offer a service to help everyone get the most from their online dating experience," says Gordon Gooch Pres. of DatingHeadshots.
For more information about online dating services visit datingheadshots.com.
About DatingHeadshots Inc.
Dating Headshots specializes in providing premium online dating profile enhancement services. We have a network of syndicated professional photography studios, dating coaches and profile writers across the US and Canada. For more information, please go to http://www.datingheadshots.com.