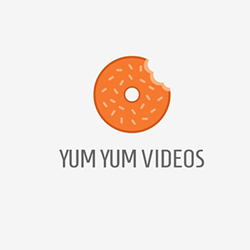 "Partnering with Yum Yum Videos will add a valuable marketing resource for our customers" says Rick Perreault, CEO and co-founder of Unbounce.
Buenos Aires, AR (PRWEB) February 20, 2014 (PRWEB) February 25, 2014
The partnership between Yum Yum Videos and Unbounce comes at an auspicious time. As our world increasingly becomes a global and virtual marketplace clients are able to look to the world for their advertising and marketing components.
"We are very happy to have a big company like Unbounce as our new partner", says Karina Sacco, one of Yum Yum's founders. "Our audiences are similar and our services complement each other, so we anticipate this partnership will be very beneficial to our customers."
Explainer videos are those entertaining and informative short videos that effectively explain a business, product or service; typically in less than two minutes. Research from Invodo.com says that 64% of people are more likely to buy a product after watching a video so it's no surprise that they're increasingly being seen as a "must-have" addition to a company's landing page. Explainer videos increase comprehension, demonstrate your brand value and build a rapport with the audience.
With the average landing page attention span clocking in at just 8 seconds according to Statisticbrain.com, marketing teams need to be able to keep their site updated, with minimal effort and downtime. Unbounce helps marketing bypass their I.T department to build, publish and test their own, high-converting landing pages without any knowledge of HTML required. Their simple drag and drop landing page builder is a "code-free zone" that offers a new level of control to non-technical types and helps reduce overall time to market.
Today's online audience is steeped in social media and look for a feeling of connection with the businesses and products that interest them. Companies who understand this have the opportunity to connect with the heart of their audience and develop a real and lasting, branded response.
Yum Yum and Unbounce both work to facilitate this level of connection and visibility for their clients, empowering advertising and marketing teams around the world to actively engage their audience in exciting ways. As they also share the same commitment to quality and customer care, their new partnership was an obvious fit.
As a special welcome, Yum Yum Videos is offering a 15% discount to Unbounce clients, for a limited time. Those interested in learning more about adding video to their marketing strategy can visit http://www.yumyumvideos.com for more information.
And in return, Unbounce is also offering a special promotion. Following the initial free trial on Unbounce, Yum Yum fans will receive 50% off for three-months, to help marketers build beautiful landing pages and showcase their new videos.
About Yum Yum Videos
Yum Yum Videos has created hundreds of engaging, animated marketing videos across more than 30 countries, in 15 different languages, consistently generating some of the highest quality in the market Clients range from new technology start-ups to big clients like American Express and Heinz.
Karina Sacco, Co-founder
Yum Yum Videos
54-11-4789-9509
http://www.yumyumvideos.com