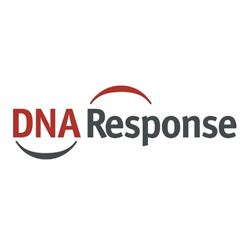 The Online Marketplace Index is a quick way to view a brand's presence on marketplaces and identify areas for improvement
SEATTLE, WA (PRWEB) April 22, 2015
For the first time, brand marketers can see how well their products are represented on online marketplaces like Amazon. Online marketplace optimization leader DNA Response has partnered with industry research and tracking leader Media Analytics, publisher of the IMS Report, to create the industry's first Online Marketplace Index Report. This report will be a new addition to Media Analytics' suite of industry reports.
Online marketplaces such as Amazon and eBay represent over 40% of all online product searches, according to the Wall Street Journal, and represent a significant and ever growing revenue opportunity for brands. The Online Marketplace Index Report will give brand marketers an enhanced ability to quantify how well a brand is represented and optimized on Ecommerce marketplaces.
DNA Response will initially focus on Amazon which represents 90% of all online marketplace sales. Using a copyrighted algorithm, DNA applies nine distinct criteria to each product and generates an index score. Among the criteria used in developing the index are product pricing, product reviews, sales rank, search rank, answered questions and content quality. The Online Marketplace Index can be used by the brand to understand how they stack up against competitors and identify specific areas they can invest money and effort in to improve rankings and increase revenue from online channels.
When combined with other Media Analytics reports, including media ranking, category, retail and product roll out, the Online Marketplace Index gives a brand, marketing agency or media agency a comprehensive view of how their products perform across multiple channels.
"Understanding your brand performance as it relates to competitive positioning is more important than ever in this consumer driven world. With the launch of the Online Marketplace Index, DR marketers can now add another layer of insight to help optimize your product campaign," says Media Analytics CEO Jeff White.
"The Online Marketplace Index is a quick way to view a brand's presence on marketplaces and identify areas for improvement," says Ranjit Mulgaonkar, founder and CEO of DNA Response. "Optimizing a product for various criteria used in the report can vastly advance brand presence and competitive advantage, and supports revenue generated from all channels."
About DNA Response, Inc.
Founded by former Amazonians, DNA Response collaborates with leading brands to provide a turnkey sales, marketing and fulfillment solution on a pay-for-performance basis, enabling product marketers to engage over 250 million potential customers in the world's largest online retail marketplaces. Backed by proprietary marketplace optimization and data intelligence technologies, DNA provides enhanced visibility and insight into marketplace performance, maximizes product revenue and margins, and protects brand presence and channel pricing. Additionally, DNA's turnkey solution helps its clients generate incremental revenue and protect margins while reducing operating costs.
About Media Analytics, LLC.
Media Analytics is the leader in DRTV media and product attribute tracking and market research. The IMS ranking report has been the de facto standard of the DRTV market for over 25 years. 33 of the 35 2013 DRTV Moxie Award winners are Media Analytics clients. More than 90% of the top U.S. retailers use the IMS rankings as a KPI for the brand marketers they resell. The company's proprietary cloud-based automated detection platform provides the ability to detect short form commercials as well as long form infomercials in real time across the globe 24/7. The company's newly launched MER Analyzer joins a lineup of online media, product/brand and retail analysis solutions currently offered.