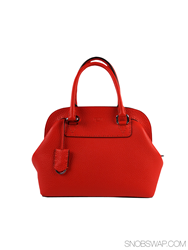 With so many choices online, we believe SnobSwap offers the most to its users and its partners. Snobswap focuses on its store partners, and in doing so, assures its buying community that they will have access to the absolute best in the industry
(PRWEB) November 04, 2014
Michael's, The Consignment Shop for Women,an Upper East Side institution and staple among New York's most fashionable women, is teaming up with SnobSwap.com to bring its highly curated merchandise to the rapidly growing community of online shoppers.
SnobSwap is the leading website to shop high-end consignment boutiques online. It is the only online resale marketplace that focuses on brick-and-mortar consignment boutiques, providing stores with tools and resources to grow their e-commerce and digital presence.
This strategic partnership will benefit both parties tremendously. "With so many choices online, we believe SnobSwap offers the most to its users and its partners. Snobswap focuses on its store partners, and in doing so, assures its buying community that they will have access to the absolute best in the industry," says Tammy Gates, Director of Business Development and Marketing of Michael's.
The SnobSwap nationwide community will now have access to Michael's world-class selection of luxury goods. According to Vanity Fair, Michael's is one of the few legendary consignment stores that can be found on Madison Avenue, and is"best for those who like their Chanel tweed suits with a side of Birkin."
Michael's launched on SnobSwap today with exquisite inventory curated by top merchandisers with decades of experience in the high-end market. Designer labels include Chanel, Carolina Herrera, Christian Louboutin, Hermès and more. Shop Michael's at https://snobswap.com/boutique/michaels.
ABOUT SNOBSWAP
SnobSwap is the premier online platform to sell and shop pre-owned designer clothing, handbags, shoes and accessories. SnobSwap is the only online marketplace that hand-selects the best consignment stores and top closets to sell online.
ABOUT MICHAEL'S
Michael's has over 60 years of unparalleled leadership in the consignment industry. Since 1954, Michael's Consignment has been dressing New York City's rich, famous, and fabulous in high-end designer apparel and accessories for a fraction of the retail price. Each item is hand picked for the highest quality and style and only items in mint condition are accepted.