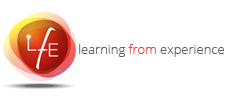 I really believe this will increase our author's sales. Sending the right messages combined with the ability to have a constant flow of communication between student and teacher is really invaluable to the e-learning process
Gainesville, Florida (PRWEB) October 02, 2014
LFE, a video-based online course creation platform, launched its MailChimp integration today, as the latest in a series of feature roll-outs designed to boost authors' audience reach and sales. This MailChimp integration allows authors to send targeted emails to their students by connecting their complementary MailChimp account to their LFE Author Dashboard.
These emails are segmented based on course and account activity, so authors are able to tailor their marketing message for each course and student engagement level. Access to learner emails has always been an LFE feature, but now the rapidly expanding platform allows authors to promote their course and engage their students on a targeted, more personal level. With the LFE unique segments, authors can create high-quality marketing communication material based on that list's engagement level.
"I really believe this will increase our author's sales. Sending the right messages combined with the ability to have a constant flow of communication between student and teacher is really invaluable to the e-learning process, explains Zeev Glozman, CEO and Co-founder. It's important for that communication to always be happening, since the teacher is not there in person to answer questions. The ability to help students not only on an individual level, but on a course wide level , I think it's really important aspect of learning."
About LFE.com
Many LFE authors are currently building their network and this latest tool is an important asset in helping them accomplish their course goals. This LFE MailChimp integration follows a series of course creation-platform enhancing rollouts such as LFE's introduction of a Facebook app where authors can sell courses directly on their page, a Wordpress plugin, and a native Wix app with mobile compatibility. This LFE integration with MailChimp is free for all authors and includes up to 2,000 emails. For more information about LFE and all of offerings, visit their website.