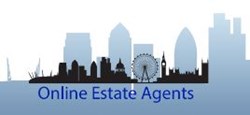 Online Estate Agents are the number one Estate Agents in the Country. They have a fixed price service, and take no commission
New York (PRWEB) September 19, 2013
At the start of the year, few in the property sector had high hopes for 2013. However, bucking the predictions of industry watchers and analysts, the approaching final quarter of the year is showing signs of renewed vigor in the market. Key indicators reported by the Online Real Estate Agents company (http://www.onlineestateagents.co/), a popular online property service, have included shorter times on the market, less discounting and a general increase in inquires from both vendors and those in the market to make a purchase.
One of the key indicators of the improved health of the housing market has been the reduction in times properties have spent on the market. This has applied to the most popular forms of residential dwellings: houses and apartments. Manager of a local branch of Online Real Estate Agents recently explained the significance of this: "when home owners see 'for sale' signs lingering outside properties for months, it knocks their confidence in the market and prevents them from even thinking about putting their home on the market". He then went on to further clarify "higher turnovers of properties is a clear sign to all that things are picking up, it can tempt hesitant sellers and buyers out into the marketplace, without the fear of having to lower their asking price due to lack of interest".
While these signs of a more buoyant housing market make it easier to cast predictions, determining the reason behind the expected upturn is less straightforward. After canvasing some of the best estate agents online, many pointed to the on-going low interest rates. These rates make it more affordable to take out a home loan. This has been said by many in the trade to have been a positive effect in offsetting rising house prices, while wages remain stagnant. As interest rates have remained low for many years now, potential home owners seem to be banking on them staying at their current levels, making now a good time to take on extra debt.
Other factors noted by the online estate agents have been the banks finally offering attractive deals on mortgages and other home loan products. While these offers aren't as attractive as they were before the onset of the recent global financial downturn, home loans are starting to become more accessible to first time buyers and those without a significant deposit to open their account. Industry organisations such as the Online Estate Agents UK society tend to support this idea.
While the early signs of a housing market recovery are good for the financial sector and existing home owners, even the best online estate agent will be cautiously looking on. Without an increase in the supply of homes, increased demand means a return of the conditions which caused previous housing market crashes. These include high demand, low supply and increasingly irresponsible lending. But for the short term however, things are looking positive for those in the industry after a particularly lean spell.