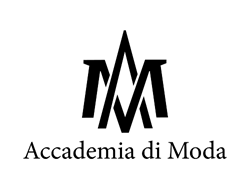 We want to make education in fashion design affordable and make sure students meet the right connections they need to get started with a career in the fashion industry.
Scottsdale, AZ (PRWEB) June 25, 2014
Fashion design students can now embrace an accelerated learning environment complete with opportunities for exposure via a NYC fashion show and internships. At Accademia di Moda, students benefit from the insight and guidance of experts ranging from fashion design to graphic design. Here, the virtual classroom is filled with valuable insight and expertise. It's an experience not found in traditional fashion design school classrooms. By bringing Preceptors into the program, students are able to find the edge they are looking for in the fashion industry.
Accademia di Moda offers students customized fashion design programs based on their individual strengths and knowledge of fashion. Students with or without a degree in fashion are able to succeed in this accelerated learning environment. At Accademia di Moda, students receive personalized coaching and cutting edge resources such as Optitex design software. In addition, students receive a variety of valuable subscriptions including Cotton University and StyleSight. It's why, in as few as 95 days, students are able to create signature pieces for their portfolios and resumes.
Accademia di Moda extends this unique offering beyond the virtual classroom. Students are eligible to participate in an exclusive week-long summit in fabulous Soho at 82 Mercer. Throughout the summit, students are partnered with technical designers and sample makers. It's an exclusive experience allowing designers and fashion companies to meet with emerging talent. For many it could mean internships or design studies. Either way, the summit offers students invaluable one-on-one coaching and mentorship by fashion experts.
But perhaps the pinnacle of the summit is the fashion show that takes place right on the heels of fashion week. It's the ultimate platform for students to have their own designs modeled in a NYC fashion show.
Accademia di Moda is an online fashion design school offering a unique Preceptorship program for fashion design students. This distinctive program allows fashion industry experts to serve as instructors and mentors for their students. At Accademia di Moda, students benefit from one-on-one coaching. The focus is on setting students up for success in their education, career and life. It's all part of the three cornerstones of Accademia di Moda, Education, Experience and Exposure.
See what makes Accademia di Moda the hot new trend in fashion design schools. Visit Accademia di Moda on Facebook or follow them on Twitter. To find out what's trending at Accademia di Moda, visit http://www.accademiamoda.com or call toll free 844-431-6689.