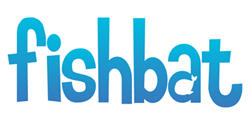 Bohemia, NY (PRWEB) November 18, 2013
fishbat, a leading online marketing company, responds to an article published by The Wall Street Journal regarding Snapchat's decline of a $3 billion Facebook buyout.
According to the report published by The Wall Street Journal on November 13th titled, "Snapchat Spurned $3 Billion Acquisition Offer from Facebook," Snapchat CEO Evan Spiegel declined Facebook's $3 billion acquisition offer in hopes of greener pastures. Snapchat, a company whose worth was estimated at $800 million in June and whose usage has nearly doubled since then, is considered a hot commodity these days. This is mostly due to the app's accessibility via smartphones, where "messaging is a core function." In the past few weeks, social media heavyweights such as Facebook and Chinese company, Tencent Holdings, have offered to shell out $3 billion and $ 4 billion, respectively.
The article explains that Spiegel is holding off on all acquisitions or investments until the early part of next year because he is hoping that "Snapchat's numbers--of users and messages-- will grow enough by then to justify an even larger valuation."
The article says a large reason for Snapchat's popularity results from its young user base. Although Facebook garnered much of its revenue from mobile advertising, the article says that last month, fewer young teens were using the social media site. In light of this, the staggering financial offering for the acquisition of Snapchat makes sense, as it is in the best interest of Facebook's demographics.
Justin Maas, vice president of client relations at fishbat, a leading online marketing company says it's surprising that Spiegel turned down the offer from Facebook, but Snapchat still seems to have a bright future. "Facebook is used to getting whatever it wants because of the money, data and user base behind it," he says. "It was surprising to see Snapchat's CEO turn down the offer so quickly. Facebook bought Instagram for $1 billion last year, so the fact that it offered to shell out $3 billion is a big deal."
However, Facebook's interest in Snapchat is a bit questionable. "Facebook is the king of data," he says. "Its interest in an app that has a reputation for sharing raunchy content is a little worrisome. While Facebook is obviously attracted to the app for its user base and popularity, I have to wonder how else it would use the information or pictures on the app."
fishbat is a full-service online marketing company and social media agency dedicated to connecting all types of businesses with their target audiences in the most effective and efficient way. Through innovative strategies in social media management, search engine optimization (SEO), branding, web design, reputation management and public relations, fishbat promotes a consistent and professional online voice for all of its clients.
#####