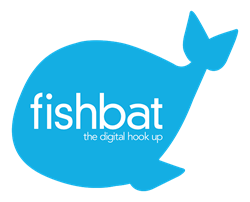 Bohemia, NY (PRWEB) March 04, 2014
fishbat, a leading online marking company, discusses the importance of spelling and grammar when Bing evaluates content.
According to a February 21 article posted on Search Engine Journal titled "Bing Takes A Stance Against Poor Spelling and Grammar, Saying It Will Hurt Rankings," online search engine, Bing, is looking to change its algorithm to place more value on proper spelling and grammar in content. The article says this should improve search rankings on the search engine.
Bing claims that poor spelling and grammar mistakes affect what users see when searching on the platform. Instead, Bing says that content with errors should be penalized. Now, Bing will reward content with zero errors and rank them at the top of search queries.
Justin Maas, vice president of client relations at fishbat, says that Bings stance on grammar and spelling is good for users and businesses. "Content that has zero errors should rank at the top of searches. Why should users trust content that has mistakes and errors," he says. "Bing is providing their users with a great experience that avoids common mistakes. Users can trust Bing will bring them the best content. For businesses, they must realize that quality content, absent of errors, is what's going to improve their search ranking."
Maas says that sites like Google and Yahoo should follow in Bing's footsteps. "Users will begin to notice that Bing's focus on grammar is very useful. I think it will only be a matter of time before sites like Google and Yahoo begin to scrutinize content more thoroughly."
fishbat is a full-service digital marketing firm and social media agency dedicated to connecting all types of businesses with their target audiences in the most effective and efficient way. Through innovative strategies in social media management, search engine optimization (SEO), branding, web design, reputation management and public relations, fishbat promotes a consistent and professional online voice for all of its clients.
###