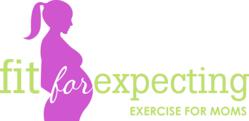 Reliable information on exercise-related topics for pregnant and new moms
Los Angeles, California (PRWEB) July 08, 2013
The amount of information available on the internet is incredible. Unfortunately, when it comes to exercise-related topics for pregnant and new moms, a lot of the information is outdated or simply inaccurate. Fit for Expecting's mission is to help moms incorporate safe and effective exercise into their busy lives. To further its mission and to be a reliable source of information for moms all over the world, Fit for Expecting is expanding its offering of online resources.
The resources section of Fit for Expecting's website now includes valuable information on topics such as why exercise during pregnancy is so important, returning to exercise after delivery, breastfeeding and exercise and how exercise can help relieve mommy back pain. New information on hot topics related to prenatal and postpartum exercise will continually be added to the site.
In addition to the resources section, Fit for Expecting has expanded the use and function of its blog. The blog reviews products related to prenatal and postpartum exercise and wellness, features guest posts from real moms highlighting their experiences and challenges with exercise and motherhood, and addresses topics that are of interest to moms including: sports bras during pregnancy, appropriate pregnancy workout attire and exercises to strengthen and tone core muscles.
Separate from its own website, Fit for Expecting has partnered with other online sites to share reliable information with moms. Such sites include: People.com, Fit Pregnancy, The Leaky Boob, The Mommy Docs and LA Parent.
Finally, Fit for Expecting's online expansion includes its social media channels, particularly Facebook. Fit for Expecting has launched a new series of Facebook workout groups for pregnant and new moms, providing safe and effective workouts in an online group setting. Later this month, Fit for Expecting will host a nutrition chat with experts in the field to educate its followers on appropriate nutrition during and after pregnancy.
Los Angeles-based Fit for Expecting focuses exclusively on exercise for moms, before, during and after pregnancy. For more information on Fit for Expecting, visit http://www.fitforexpecting.com.
Contact:
Jennifer Johnson
jenn(at)fitforexpecting(dot)com