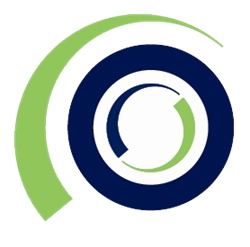 "OnPage's integration with Cisco Spark is valuable to Healthcare, IT and Service Provider Management industries." said Jason Geocke, VP/GM Cisco Spark
Waltham, MA (PRWEB) February 14, 2017
OnPage is excited to announce its newest integration with Cisco Spark. Cisco Spark is a complete business collaboration tool that enables you to message, meet, or call anyone, anywhere, at anytime. By integrating with OnPage, Spark users can now elevate urgent, time critical messages to OnPage users directly from Spark.
The integration between OnPage and Cisco Spark is important because it facilitates the resolution of important issues for business and healthcare users. For example, if a Spark exchange between a patient's doctors identifies an important issue, one of the doctors can reach out to the attending physician or to a subject matter expert by issuing an OnPage command from within a Spark room. The relevant doctor is then alerted on their OnPage app on their smartphone and is now aware of the issue.
"Cisco's digital transformation is inspiring. Being part of this transformation is invigorating" said Judit Sharon CEO of OnPage Corporation. "We were introduced to Cisco Spark about 6 months ago and immediately realized the benefits of adding "urgency" to the collaboration room. Getting the right team together in the shortest time possible is crucial for incident resolusion whether it is in healthcare, IT, or manufacturing. We are proud to be a Cisco Spark partner"
The OnPage tool is a HIPAA compliant, secure end-to-end solution that enables:

Team agility – Teams can recognize issues from Cisco Spark and alert engineers or healthcare workers through OnPage. In this manner, Spark promotes effective teamwork with messaging, file sharing, and providing teams with a virtual meeting place
Business acceleration – Spark enables virtual teams to collaborate on critical issues raised in OnPage. No risk of bad reception interfering with the conversation. Instead, alerted teams can engage, connect and solve issues.
Priority messaging - High Priority / Low Priority Messages from Cisco Spark to OnPage
"Connecting the right teams and resolving issues quickly is critical to businesses of all sizes. Cisco Spark brings teams together, allowing teams to message, file and screen share, and escalate to audio and video calls. OnPage's integration with Cisco Spark is valuable to Healthcare, IT and Service Provider Management industries." said Jason Geocke, VP/GM Cisco Spark Call, HCS, Hybrid Calling, Spark for Developers & Tropo.
By integrating with Cisco Spark, OnPage turns Spark chatrooms to functional work rooms. Conversations get elevated and work gets done. As key issues become visible, they can be elevated to an OnPage ID so that the right individuals get involved through immediate and audible alerts.
ABOUT ONPAGE
OnPage is a cloud-based, industry leading smartphone application for high-priority, real-time enterprise messaging. Used by Blue Chip companies as well as IT, DevOps, MSPs and healthcare organizations, the OnPage application addresses the need for critical incident response management and secure, time-sensitive messages.
OnPage takes mobile communications to the next level with the latest all-in-one app features. Our web-based on-call scheduling tool enables enterprise users to plan ahead and route prioritized messages to the right person, at the right time, every time.
Thousands of IT Professionals, healthcare providers, doctors, field engineers, law enforcement, nurses, emergency responders and disaster recovery teams depend on OnPage for rock solid reliability every day.
For more information visit: OnPage.com