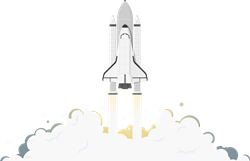 The new version of OnSync comes with several new features, improvements and bug fixes.
Barcelona (PRWEB) March 30, 2016
Digital Samba has released version 4.4.3 of its web conferencing platform OnSync, thus providing its users with approximately 100 new features, improvements and bug fixes, including improvements and extensions to the recently introduced MP4 recording feature.
The new version allows organizers of web conferences to have more control over their sessions and users. Moderators can control the chat function by allowing users to only chat with the moderator or with all of the participants. This provides a better supervision, especially when there are many participants. The automatic recording feature for sessions now also works for sessions that have phone dial-in activated. As soon as a new recording is available online, participants can be notified with an automated e-mail. The content of the e-mail is fully customizable.
"We have introduced a new MP4 recorder. Next to the full-feature online recordings we are already providing, the new recorder allows you to directly save sessions as an MP4 file on your hard drive", explains Robert Strobl, CMO of Digital Samba. "Server administrators have the possibility to add the MP4 recorder to certain service plans and deactivate it for others. By introducing this feature we are giving server administrators even more flexibility when creating their service plans."
Besides the optimization for moderators and server administrators, OnSync 4.4.3 comes with several performance and security improvements. When displaying a great number of address book entries at the same time, there is no loss in performance anymore. When embedding external videos, it is now possible to use the Vimeo API as an alternative to YouTube.
A complete list of new features and improvements in OnSync 4.4.3 can be found here: OnSync 4.4.3 Release Notes.