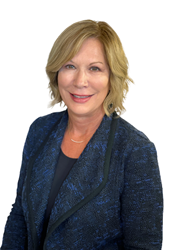 "Milissa is a smart, savvy, experienced staffing leader who excels at building deep relationships and driving revenue growth. Her client-centric approach will help scale our business and services across a broad spectrum of industries." - Eliana Hassen, Group President
WILTON, Conn. (PRWEB) October 18, 2021
Onward Search, a leading staffing agency for creative, marketing and technology professionals, announced Milissa Ales-Barnicoat has joined the company as Senior Vice President of Enterprise Solutions. In this role, Ales-Barnicoat will centralize and drive the company's enterprise sales strategy.
Ales-Barnicoat brings a client-focused, value-driven approach with a proven track record of successfully growing global client programs and channels. She is a passionate leader, skilled at building teams and designing customized staffing solutions for clients across the marketing, creative and technology segments.
Prior to joining Onward Search, Ales-Barnicoat acted as Managing Director of Maverick Partners LLC, where she helped businesses with sales strategy and performance. Previously, she has 25+ years in staffing and consulting services ranging from the Fortune 10 to tech startups.
"I am thrilled to have Milissa join our executive team," stated Eliana Hassen, Group President of Onward Search. "She is a smart, savvy, experienced staffing leader who excels at building deep relationships and driving revenue growth. Her client-centric approach will help scale our business and services across a broad spectrum of industries."
"I'm very excited to join Onward Search," said Ales-Barnicoat. "This company has an exceptional reputation within the creative, marketing, and technology space. I look forward to helping them expand their client base through workforce solutions, sales and client services."
Onward Search is coming off an award-winning year in which it was just named the "#1 Staffing and Recruiting Company to Work for by Women" on InHerSight, an independent website with the goal of helping women make smarter decisions about what companies to work for. The company also received the Best of Staffing Award for Client Satisfaction by ClearlyRated.
About Onward Search:
Onward Search is an award-winning recruitment and staffing agency with the mission to connect the nation's top companies with the best creative, marketing, and technology talent in the industry. Founded in 2007, the company is headquartered in Wilton, CT with regional offices across the US servicing clients in all 50 states. Onward Search also has a dedicated technology staffing division, Onward Select, and a dedicated staffing division for gaming companies, Onward Play.