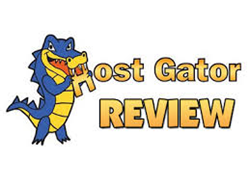 Hostgator Review: Web hosting industry insider reviews Hostgator for OnWebhostingReviews.com
(PRWEB) May 16, 2014
As the internet keeps expanding, the demand for web hosting services continues. A question that is often asked is, which web hosting company is the best? Which web hosting company should be selected for hosting services? Unfortunately, there is no simple answer to this question. The selection of personal hosting or enterprise hosting will depend on a number of variables, such as the size of the site, the amount and types of resources needed. The good news is that there is a plethora of web hosting companies to choose and they cover the entire spectrum of hosting services.
One of the first web hosting companies that OnWebHostingReviews.com reviewed is Hostgator.com. Hostgator is one of the largest hosting providers and has been around since the early days of the internet. Started in 2002 by Brent Oxley, who was a student at Florida Atlantic University, as of 2013 it has surpassed 9 million domain names hosted on its servers. The services that it offers range from small single shared web hosting accounts to dedicated servers. The services that they offer fit the needs of most web hosting customers. The Hostgator review by OnWebHostingReviews can be read here.
Some of the things that make Hostgator one of the top hosting companies are:

Competitive pricing
Reliability
Outstanding support
Features and benefits of a unique control panel and servers
Hostgator coupons for discounted service
"Hostgator Review is a large company and anyone looking for new web hosting service is likely to have heard about them. We wanted potential hosting customers to have a review from a hosting insider," said Dave McHill, who previously ran a web hosting company himself.
About Hostgator – Hostgator is a web hosting company that provides web hosting solutions to customers looking to have a web site online. The company was founded in 2002 and quickly grew into one of the top 5 web hosting companies with over 9,000,000 domains hosted on their servers. In 2013 Hostgator was acquired by Endurance International Group, a public traded company.
About OnWebHostingReviews.com – OnWebHostingReviews was founded by Dave McHill, a former web hosting insider who ran a large web hosting company. Mr. McHill sold his hosting company in 2007 to pursue other opportunities. OnWebHostingReviews is in the process of indexing, and reviewing web hosting companies with an insider perspective. The site also offers its users the ability to share and detail hosting experiences on any number of web hosting companies.