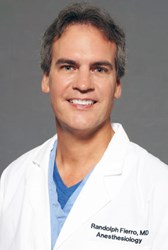 OnYourSide Pillow™, a doctor-designed, patented pillow made for people who sleep on their side, for their side.
Dallas, TX (PRWEB) September 18, 2013
Pillow Innovations, LLC announces the new OnYourSide Pillow™, a doctor-designed, patented pillow made for people who sleep on their side, for their side. It provides the perfect combination of comfort and support to improve the quality of sleep and relieve back pain.
The OnYourSide Pillow™ was designed to improve your posture while you sleep. It is uniquely placed on your side, below the shoulder, thereby transferring your body's weight away from the shoulder and low back, while improving your sleep posture. In this manner the pillow reduces shoulder pain, maintains spinal alignment, reduces neck pain, and reduces low back pain. With improved posture sleeping in the side position, it also reduces tossing and turning for a more restful sleep.
The innovative design of the OnYourSide Pillow™ was created by Randolph Fierro, MD. He was personally challenged by persistent back pain due to a herniated lumbar disc. Dr. Fierro purchased a variety of neck pillows that were recommended to relieve back and neck pain. However, he was still bothered by low back pain and was still tossing and turning during the night. It became clear that the head and neck pillows did not maintain his posture while sleeping in the side position. His shoulders were rotated, and his lower back was twisted because his hips were not in proper alignment with the shoulders and his back pain continued. After extensive testing, Dr. Fierro developed the OnYourSide Pillow™, giving him a good night's sleep and relieving his back pain.
About OnYourSidePillow™
The patented OnYourSide Pillow™ is featured on the recently launched website, http://www.onyoursidepillow.com. The site introduces the pillow with its benefits and features, and serves as a knowledge resource for customers who want to learn more about back pain management.
About Dr. Fierro
Randolph Fierro, MD, received his medical degree from University of Texas Southwestern Medical School in 1991. He completed his Anesthesiology residency and Fellowship in Pain Management at Loma Linda University Medical Center. Dr. Fierro served as a Director of a Pain Clinic at Texas Tech University School of Medicine 1996-1997. He is a Board Certified anesthesiologist practicing full time in Texas.
News Media Contact: For more information or to schedule an interview with Dr. Fierro, please contact Carson Thompson by email at cthompson(at)pillowinnovations(dot)com or at 682-502-4648.