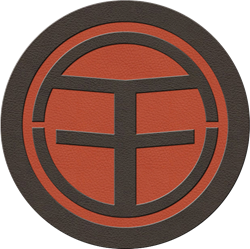 By bringing OOUUFF to Kickstarter, we hope to raise enough funds to extend originality in our designs by providing complete customization to meet the preferences of each individual
Honolulu, HI (PRWEB) August 27, 2013
OOUUFF is a start up company that specializes in creating customizable high quality leather goods and accessories by tattooing images directly onto products. In order to extend the creativity of their leather goods, OOUUFF recently launched a crowdfunding campaign. With 27 days left on Kickstarter, OOUUFF hopes to reach its $18,000 goal and gain the ability to provide complete product customization.
While there are many different companies that provide customized products for consumers, OOUUFF stands out above the rest. First, they only use Full Grain Italian leather, which provides a strong foundation for the end result. Second, OOUUFF offers a wide variety of leather products for consumers. From magic wallets to wristlets to iPad cases to computer bags to crossbody bags, OOUUFF offers high quality leather products for everyone. Third, instead of simply printing, painting or laminating the unique images on, OOUUFF tattoos them in the leather. This prevents the images from fading or peeling off the product. The unique tattooing process OOUUFF uses allows them to maintain the quality of both the images and leather, creating the best personalized creations available.
"We have a worldwide patent for embedding images into leather, making OOUUFF the only company to offer these high quality customizable leather creations" says founder Sahen Uruchurtu. "By bringing OOUUFF to Kickstarter, we hope to raise enough funds to extend originality in our designs by providing complete customization to meet the preferences of each individual."
In order to begin offering more personalized options for consumers, OOUUFF needs to crowdfund $18,000 during their Kickstarter campaign. With rewards starting at $25 for a customized magic wallet to $60 for the customized phone wristlet to $100 for a customized iPad leather case, OOUUFF is giving backers the opportunity to create their very own individualized high quality products. Head to http://bit.ly/OOUUFFKS to learn more or back OOUUFF on Kickstarter. Also, be sure to connect with them on Facebook and Twitter @OOUUFF1.
About OOUUFF
OOUUFF was established by a team of business students from Hawai'i Pacific University that wanted to revolutionize the leather industry while providing quality products. Similar to tattooing an image into ones skin, their patented embedding process unites images into leather without altering its original form. To maintain their quality they use Full Grain Italian leather. Unlike leather products that have images printed, painted, or laminated on, their images are in the leather eliminating fading and peeling that typically takes place. To learn more about OOUUFF and their unique process visit http://oouuff.com, and connect with OOUUFF on the blog, Facebook and Twitter @OOUUFF1.