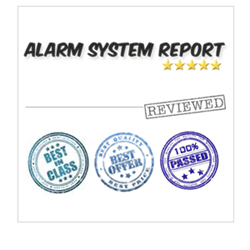 An open house can be a perfect time for expert thieves to violate a home, follow these simple steps to maximize your homes security during an open house.
Boston, Massachusetts (PRWEB) January 06, 2014
Undoubtedly, more and more sellers throughout the U.S. are deciding to put their home on the market, and one of the best tools used by real estate agents is the open house. During an open house, a large number of buyers can view the house at one time. It's a great way to build buzz and attract a potential buyer. Unfortunately, an open house can also create a security threat for the homeowners. The team at AlarmSystemReport.com, which provides alarm system reviews, including FrontPoint reviews and Vivint reviews, has created a list of security tips, specifically for open houses.
1. Don't forget the sign-in sheet. A sign-in sheet can not only help keep a record of who's been in a home for marketing purposes, but also for security purposes, in case something goes missing. If a visitor is reluctant to sign the sheet, the realtor or homeowner should explain to them that because of security reasons, they can't enter the open house without doing so. Since thieves could sign-in using a fake name, it's also a good idea to ask for a photo ID when people enter the open house.
2. All valuables should be located in a locked safe, or at a different location during the open house. Never leave anything, including laptops and tablets, out in the open during this type of event.
3. A real estate agent or homeowner may want to put a sign at the front door of the home indicating that it will be shown one group at a time. The person holding the open house needs to remain in control of the crowd, because if it becomes chaotic, it can leave a lot of opportunity for a thief.
4. Have either family members or employees of the real estate agency located strategically around the house during an open house. They can help keep an eye on what's going on, and also answer any questions potential buyers may have—it's a win-win.
5. After an open house, the realtor or homeowner should go through and check that no windows or doors have been left opened or unlocked. Many times, thieves will use this trick so they can easily return later. Even the best wireless alarm system can't protect against an unlocked door- so do a thorough check once the open house ends.
About AlarmSystemReport.com
AlarmSystemReport.com is one of the most trusted independent sources of information for consumers in the U.S. Whether a site visitor is searching for New Jersey security systems, or information about New Mexico security systems, it's easily available on Alarm System Report, in a convenient, organized layout. The site also offers valuable coupons and discount codes from top alarm companies.