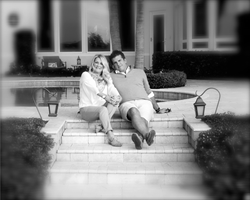 We are very excited to have these homes open for homebuyers and brokers to truly experience these amazing residences at their own leisure
Manalapan, FL (PRWEB) February 24, 2015
On Thursday, February 26th (1pm-3pm), Jack Elkins will host an open house event for both homebuyers and brokers to tour some of the magnificent listings featured in the Jack Elkins Collection. The homes that will be open for touring offer a diverse range of sizes, features and prices, making these homes ideal for the most discerning buyer.
"We are very excited to have these homes open for homebuyers and brokers to truly experience these amazing residences at their own leisure," says Elkins, "with six residences open, potential buyers can explore the homes focusing on finishes, details and their exceptional design."
Three homes are available on Hypoluxo Island. The newly-updated waterfront home located at 920 S.E. Atlantic Drive in Hypoluxo Island offers breathtaking views of the intracoastal from the living room or the lush outdoors. This single-story home, in a total area of 3,650 square feet, encompasses four bedrooms and four full baths. This home is priced at $1,965,600.
In close proximity, 994 SE Atlantic Drive also on Hypoluxo will be available to tour. This waterfront home situated on a half-acre overlooking the intracoastal, offers five bedrooms, four full baths and one half bath. The two-story home encompasses 5,400 total square-feet and has an expansive yard, making it a truly exceptional home. The outdoor space includes a pool, spa, tiki hut, sitting area and dock. This home is being offered at $2,295,000.
For those seeking a larger home on Hypoluxo Island there is the European style estate. This home located at 1200 SE Atlantic Drive and encompassing 7,314 square feet under air, beautifully accommodates five bedrooms, five full baths, a guest suite with a private bathroom, billiards room/den, a wet bar and a 4-car garage. This home sits perfectly overlooking the Intracoastal Waterway and is offered at $4,600,000.
"We invite homebuyers to come explore these homes and their magnificent views of the Intracoastal," says Elkins, "each of these homes offers a truly unique view."
Additionally, Jack Elkins will also be opening two homes in Point Manalapan. Located at 1 Spoonbill Road, this recently-renovated home offers great views with plenty of entertainment space. Offered at $2.4 million this home is composed of three bedrooms, three full baths and a half bath.
Also overlooking the Intracoastal in Point Manalapan, is a brand new 10,421 square-foot home, located at 85 Curlew Road. This residence boasts seven bedrooms, seven baths, built-in entertainment center, full media center with sliding wood door and projector, elevator, outdoor swimming pool/spa and an outdoor kitchen. This estate provides the ultimate in indoor/outdoor living space for $6,295,000.
For more information, please call (561) 232-3404 or visit http://www.jackelkins.com.
About Jack Elkins at Fite Shavell:
A realtor with Fite Shavell & Associates, Jack Elkins is one of the most successful, sought-after realtors in the Palm Beaches. His unparalleled experience, in-depth local knowledge and vast global connections resulted in 25 transactions last year, totaling more than $155 million and another $55 million in sales as a consultant. However, Jack's relationship with each client goes far beyond the sale, as he is always ready to assist with sincerely, integrity and the utmost discretion.