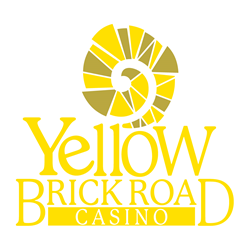 Oneida Nation Homelands, NY (PRWEB) April 30, 2015
The Oneida Indian Nation today announced that it will host a Grand Opening Event for its highly-anticipated Yellow Brick Road Casino in Chittenango, New York, on Tuesday, June 2. Doors will open after a special ribbon cutting ceremony at 10:00 a.m. Guests will have the opportunity to explore the new $20 million gaming venue inspired by the Village of Chittenango's close connection with the American classic book "The Wonderful Wizard of Oz."
Attendees will be dazzled by an entertaining array of Oz-themed surprises from the moment they walk through the doors, including promotions, prizes and special events. Additional details about the Grand Opening will be rolled out in the coming weeks.
Infused with whimsical Wizard of Oz fun, the Yellow Brick Road Casino will boast more than 430 Vegas-style cash slot machines, a 500-seat bingo hall called the Wizard Hall, an intimate Keno Lounge, the Oz General Store, and an impressive lineup of just-announced bars and restaurants.
Designed to deliver top quality while remaining fast, fun and convenient, the Oz-themed food and drinks venues include "there's no place like home-style" cooking at Dorothy's Farmhouse, wicked good and wicked fast pizza and chicken wings at Wicked Good Pizza, a fierce selection of brews at the country-western style Heart and Courage Saloon, and mischievously great cocktails at Winged Monkey.
With an extraordinary amount of entertainment options to explore, the Yellow Brick Road Casino will also offer convenient parking, easy access to all gaming areas located entirely on one level, and a smoke-free environment with a covered outdoor smoking patio. All areas are 18 yrs+ except for Wicked Good Pizza, which is family friendly.
About Yellow Brick Road Casino
Owned by the Oneida Indian Nation, Yellow Brick Road Casino is a $20 million, 67,000 square foot gaming venue located in Upstate New York in the Village of Chittenango. Celebrating the community's connection with the American classic book, "The Wonderful Wizard of Oz," Yellow Brick Road features 430 Vegas-style cash slot machines, a 500 seat bingo hall, two casual dining options, two bars, and a general store.
For more information, visit http://www.yellowbrickroadcasino.com and follow us on Twitter @YBRCasino.