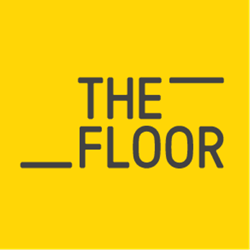 There's no doubt that growth in financial technology has been explosive, and we are thrilled to work with Israeli Fintech innovators at The Floor
Reston, VA (PRWEB) November 08, 2016
OpenLegacy, the leading provider of API integration solutions, has joined "The Floor", a preeminent fintech hub based at the Tel Aviv Stock Exchange (TASE). As a member, OpenLegacy will have direct access to the unique community of partners and industry innovators within the financial services market; further strengthening its strategic offering with fintech leaders across the globe.
"There's no doubt that growth in financial technology has been explosive, and we are thrilled to work with Israeli Fintech innovators at The Floor," said Romi Stein, Chief Executive Officer for OpenLegacy. "The Floor offers greater visibility and partnership with innovative thought leaders in the industry. And, as global investment in fintech ventures increases, membership provides our organization an opportunity to share expert insights while meeting the growing demand for enhanced digital solutions among our financial services clients."
"We are extremely excited to have OpenLegacy join our community of members," said Moises Cohen, co-founder and director at The Floor. "The Floor offers a place for partners and members to engage, cooperate and innovate, and we are pleased to have OpenLegacy and their team of experts continue to explore emerging technologies that affect positive change within the sector."
Fintech companies around the world continue to offer insights and innovative technologies that are driving disruption and change within the financial services industry. Finding and delivering solutions that meet the growing demand for digital engagement is critical to ongoing success, particularly for traditional banks often challenged by more agile, scalable start-ups. OpenLegacy provides quick and easy API integration that enables organizations to rapidly convert core legacy systems to digital platforms. The collaboration between OpenLegacy and The Floor will create further influence, innovation and development to deploy new technologies that deliver increasingly enhanced digital capabilities for financial institutions worldwide. Learn more about The Floor and its partners and members by visiting thefloorhub.com.
About OpenLegacy
OpenLegacy is changing how API integration to legacy systems gets done by delivering solutions centered around speed-to-execution blueprints to deliver timely support to mobile, cloud and B2B initiatives. The OpenLegacy API Platform brings together open standards and API automation technologies combined with our 30+ years of experience in legacy systems to rapidly impact our customer's digital transformation and transition projects. Core business systems will continue to be a valuable asset enterprises depend on for decades to come. OpenLegacy reduces the development time, expense, and unnecessary risk of integration to meet the needs of business with new digital services today. For more information, visit openlegacy.com.
About The Floor
Based at the Tel Aviv Stock Exchange (TASE), The Floor is the first Fintech hub of its kind in Israel. The Floor provides a physical home for local Fintech entrepreneurs and serves as the focal point of access to Israeli Fintech for leading international financial players, tech giants and VC's. In financial institutions the Trading Floor is the central place for exchanging value. At The Floor, we trade Fintech ideas and offer a bespoke platform for our partners and members to engage, collaborate and grow. We cooperate with all ecosystem players, working together to solve today's challenges with tomorrow's solutions.