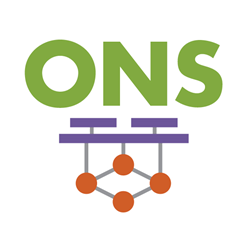 Menlo Park, CA (PRWEB) February 25, 2014
Open Networking Summits, Inc. (ONS) today announced strategic news from ONS exhibitors that together represent the SDN ecosystem. During the fourth annual Open Networking Summit, industry visionaries in SDN will lead discussions, provide use cases and offer interactive demonstrations related to advances in software-defined networking (SDN), OpenFlow, and network functions virtualization (NFV).
Stop by the exhibitor show floor to hear directly from some of the industry's leaders in SDN innovation. You'll see companies and organizations such as Ciena, ConteXtream, CPLANE NETWORKS, I2T Research Lab, Luxoft, One Convergence, OpenSourceRouting, Pluribus Networks, vArmour and more.
ONS 2014 SDN Technology Highlights
At ONS 2014, Ciena will use its OPn SDN Test-bed to demonstrate applications in development for multi-layer path computation, provisioning, dynamic pricing, and network utilization and cost optimizations. Francois Locoh-Donou, Ciena's senior vice president of global products will also deliver a plenary address during the SDN for Cloud session on Tuesday, March 4th.
ConteXtream, a privately held software-defined-networking (SDN) company is also exhibiting at ONS 2014. ConteXtream enables carriers to deliver network capacity and functions in the same way cloud providers deliver applications utilizing standard compute and storage. ContexNet, ConteXtream's Carrier-SDN solution, has been deployed at multiple tier-1 operators to dynamically and elastically connect subscribers to services and enable Network Function Virtualization (NFV).
In addition, CPLANE NETWORKS is announcing its flagship product, Dynamic Virtual Networks, an OpenStack™-enabled software-only network virtualization solution for enterprises and cloud service providers. CPLANE is delivering transformative software-defined networking to accelerate application deployments and streamline IT services.
The I2T Research Lab of the University of the Basque Country will be in attendance to show the results of its commitment to SDN and the OpenFlow initiatives. I2T will be demonstrating an NFV based Access Control implementation which runs over their OpenFlow Enabled Facility.
Luxoft is announcing availability of OpenFlow 1.3 conformance test suite that can help SDN vendors to design OpenFlow conformant products. Luxoft will also be demonstrating a framework for network services orchestration and services chaining that would benefit customers who want to deploy multi-vendor and multi-tenant Software Defined Networks.
One Convergence, Inc. will be showing its Network Virtualization and Service Delivery (NVSD) platform in OpenStack environment. NVSD innovates and extends SDN for "Service Delivery" for optimal creation and deployment of virtualized networks and network services. CEO, Prasad Vellanki will also be speaking in the Startups & VCs track.
OpenSourceRouting will be discussing how to integrate Quagga into SDN solutions and the benefits of using open source based routing in user applications and networks. Quagga is an open-source routing stack that can provide an interface between SDN and the traditional routing world.
Pluribus Networks is announcing inNetwork™ Analytics that leverages the switching, compute, and storage capabilities of its Freedom Server-Switch, empowering both NetOps and DevOps and reducing time to problem resolution. Pluribus provides advanced fabric-wide and user monitoring at wire-speed with built-in analytics, eliminating the burden of a separate, dedicated monitoring overlay.
At ONS 2014, vArmour will demonstrate how the deep packet inspection (DPI) capability in its product can be used in conjunction with an OpenFlow forwarding network to steer and mark traffic for bandwidth management based on the Layer 7 application type.
About Open Networking Summit (ONS):
With a mission to transform networking, the non-profit ONS is exclusively committed to bringing together the thought leaders, luminaries, creators, and innovators of SDN and OpenFlow to lead the development of the networks of tomorrow. Founded in 2011, ONS produces conferences that attract participants from around the world, who come to discuss, share and shape the future of networking. Through exhibitions, demonstrations, visionary talks, technology tutorials and networking opportunities, ONS helps facilitate the understanding and dialogues that drive the advancements and adoption of new networking technologies.